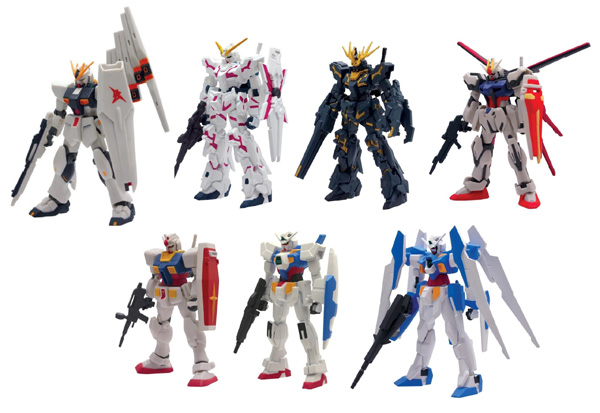 Magnet Action Gundam Vol.8: Large Official Image & Full English Info
The Magnet Action line of posable figures with foot-mounted magnets adds Gundams from throughout history!
Mobile Suit Gundam UC and Mobile Suit Gundam AGE's main suits lead the lineup of popular Gundams.
Plus, the figures include Aile units and weapons!
Lineup (7 types + 1 secret)
RX-78 Gundam / Nu Gundam / Aile Strike Gundam / Gundam AGE-1 Normal / Gundam AGE-2 Normal /
Unicorn Gundam (Destroy Mode) / Unicorn Gundam 02 Banshee (Destroy Mode) / Secret
Magnet Action Gundam Vol. 8
Price: ¥609
On sale: Mid-October 2012