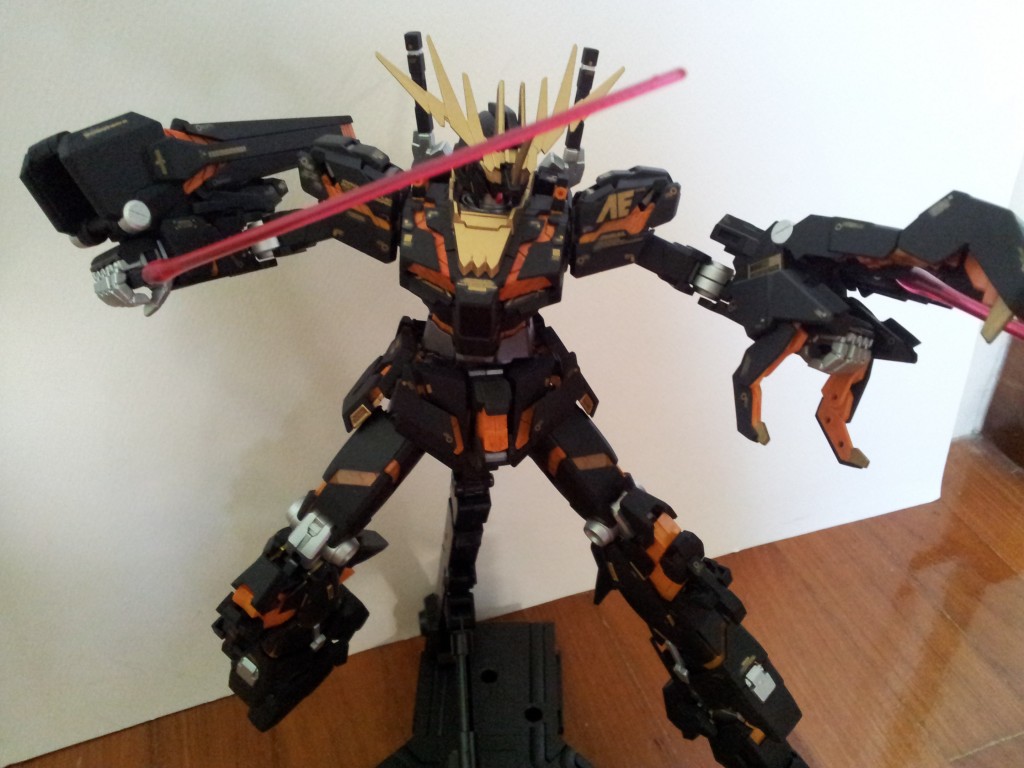 MG 1/100 Unicorn Banshee:
Painted Build. Photoreview Full Size Images, Info
Hi Gunjap!
I really appreciate the hardwork you put into running the website. Its very inspirational and provides the impetus to do better and better at gunpla.
Attached are pictures of the MG Banshee. Tamiya paints were used on the model. Decals are from hobbymate. Since the psychoframe was supposed to have a glowing effect, I decided on painting the psychoframe brilliant orange (TS-56). It offered a "burning" effect. The only modification was for the feet, where they were extended using epoxy.
Work by: JONAS HONG