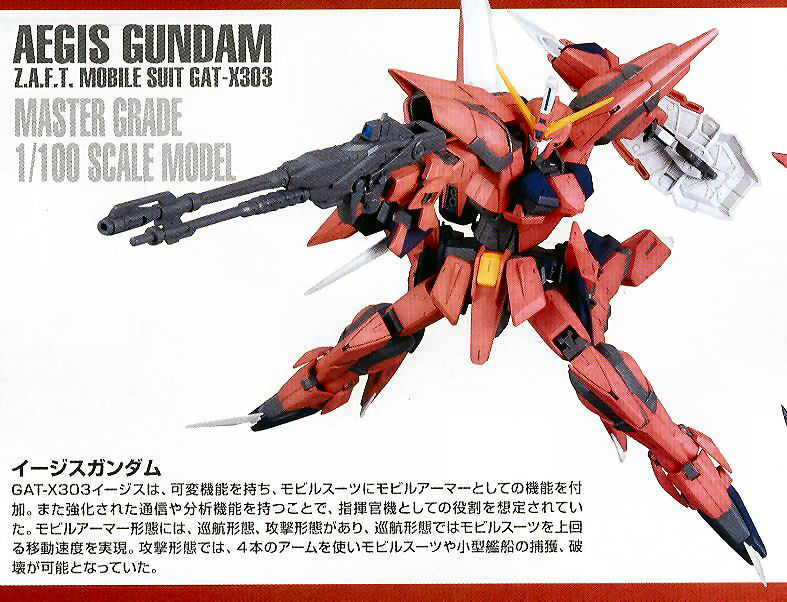 MG 1/100 GAT-X303 Aegis Gundam:
No.13 Big Size Scans from Box & Manual.
[w/Transformation in MA mode/MA attack mode too]
MG GAT Project's last mobile suit Aegis Gundam comes out!! It's piloted by Athrun Zala joins the MG series. The transformable X300 frame is recreated. New designs are drawn and details are added for this MG model. Transformation into two types of MA forms (MA attack mode and MA mode) can be recreated. Comes with 15 runners, foil sticker, dry decal, marking sticker, instruction manual.
Order: HERE
MG 1/100 GAT-X303 イージスガンダム
Released: 25 October 2012 – Price: 5,040 Yen