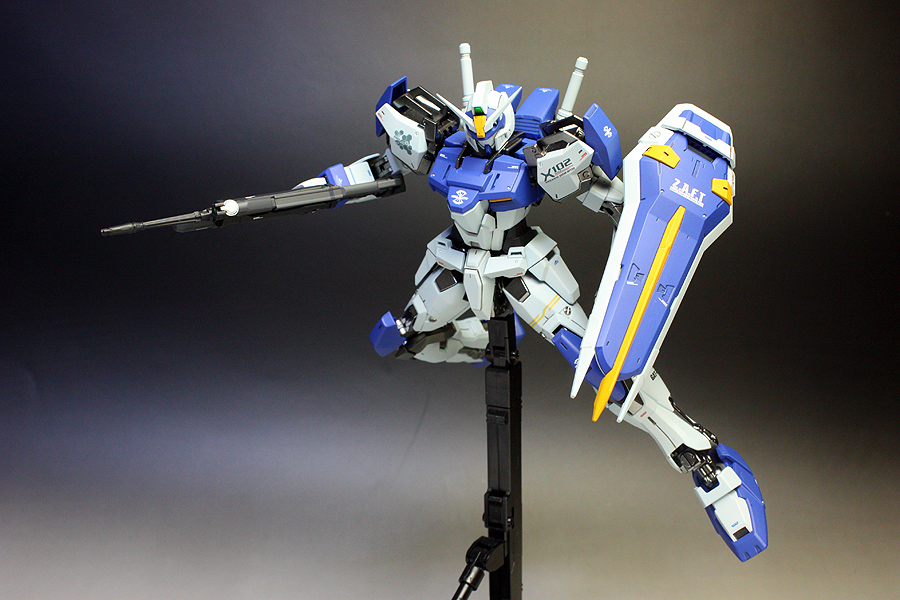 MG 1/100 GAT-X102 Duel Gundam Assault Shroud:
Painted Build!
Full Photoreview [w/Closeups Images too.] No.21 Big Size Images
MG 1/100 GAT-X102 デュエルガンダムアサルトシュラウド (機動戦士ガンダムSEED)
Released: 18 February – Price: 4,200 Yen
From the kickass Gundam Seed series, the Duel Gundam Assault Shroud Model kit has finally been released in MG scale!! The model comes with all its weapons including the cannon, Beam Rifle, Shield, and Assault Shroud shoulder-mouted cannon. Of course there are also decals for extra details, and polycaps for a highly posable final product. A 1/100 scale unpainted figure of pilot Dearka Elthman is included with the kit, too! Since the Duel Gundam Assault Shroud is one of the most popular suits in the series, you don't want to miss out on this kit!
Order:
HERE [gundamplanet.com]
HERE [robotines.com]
HERE [starshopbs.com]