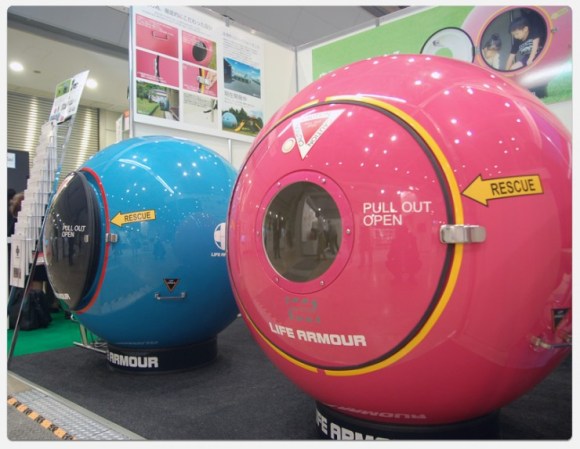 "Life Armour" Disaster Shelter by Pond. Saiyan Technology?
Do you remember the Attack Balls? Full Info, Big Size Images & Video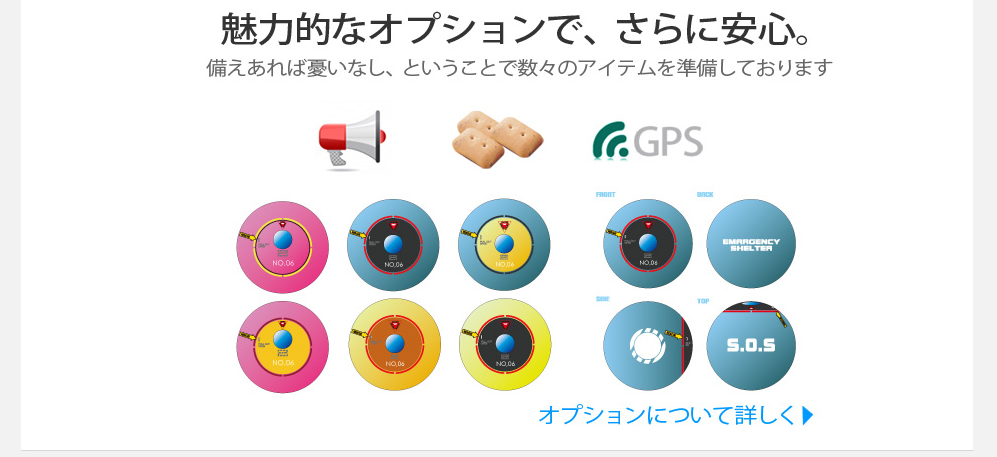 Japanese auto parts manufacturer, Pond, has developed a disaster shelter called Life Armour that looks almost exactly like the Attack Balls from Dragon Ball.

Life Armour was created by the folks at Pond who, after seeing the devastating damage and loss in human life caused by the March 11 earthquake and tsunami last year, believe Japan needs a personal disaster shelter that is both practical and affordable.
The vessel is designed to protect up to four people and can withstand up to 9.3 tons of pressure on its body and falls from up to 25 meters.
The exterior is made from reinforced plastic and can be customized in several color schemes. The interior is cushioned with urethane foam. Altogether it measures 1.2 meters in diameter and weighs about 80 kg.
Pond also offers a number of optional items to customize your order with, such as a  GPS tracker, a waterproof megaphone, emergency rations, and a solar panel that attaches to the interior of the window.
You can purchase Life Armour online from Seikoh, though you'll have to contact Pond directly if you want one shipped overseas.
check out the video here below
rocketnews24, pond.co.jp