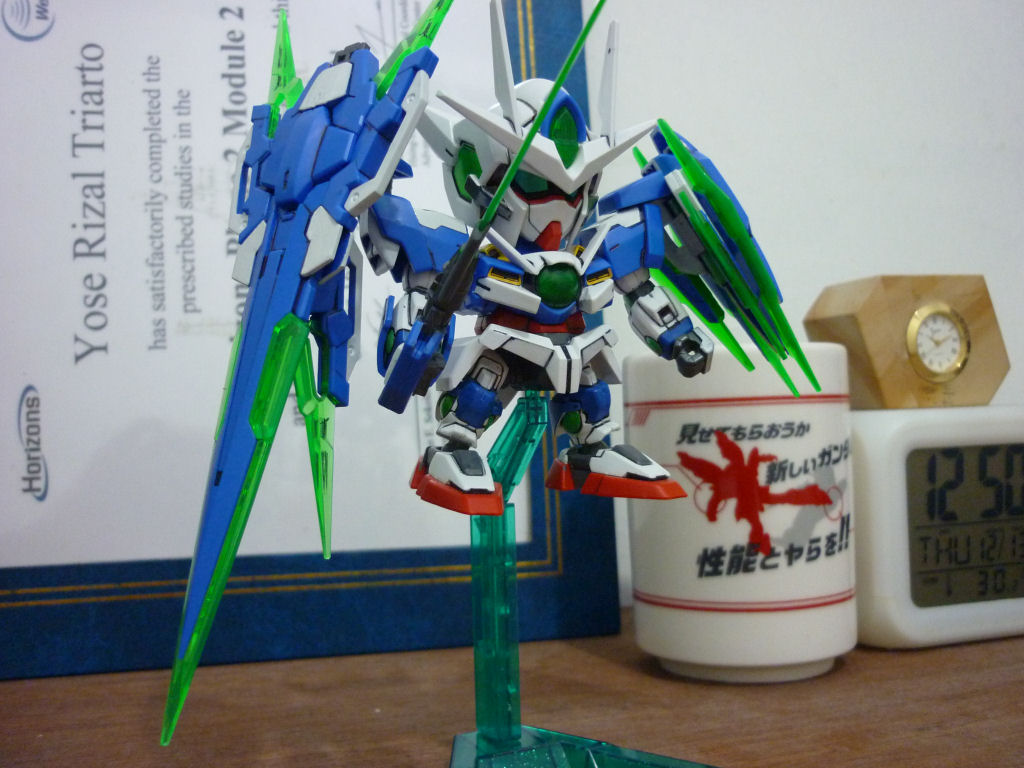 SD Gundam 00 QUAN[T] Full Saber: Improved, Painted Build.
Modeled by Yose Rizal Triarto (Indonesia).
Photoreview Wallpaper Size Images, Info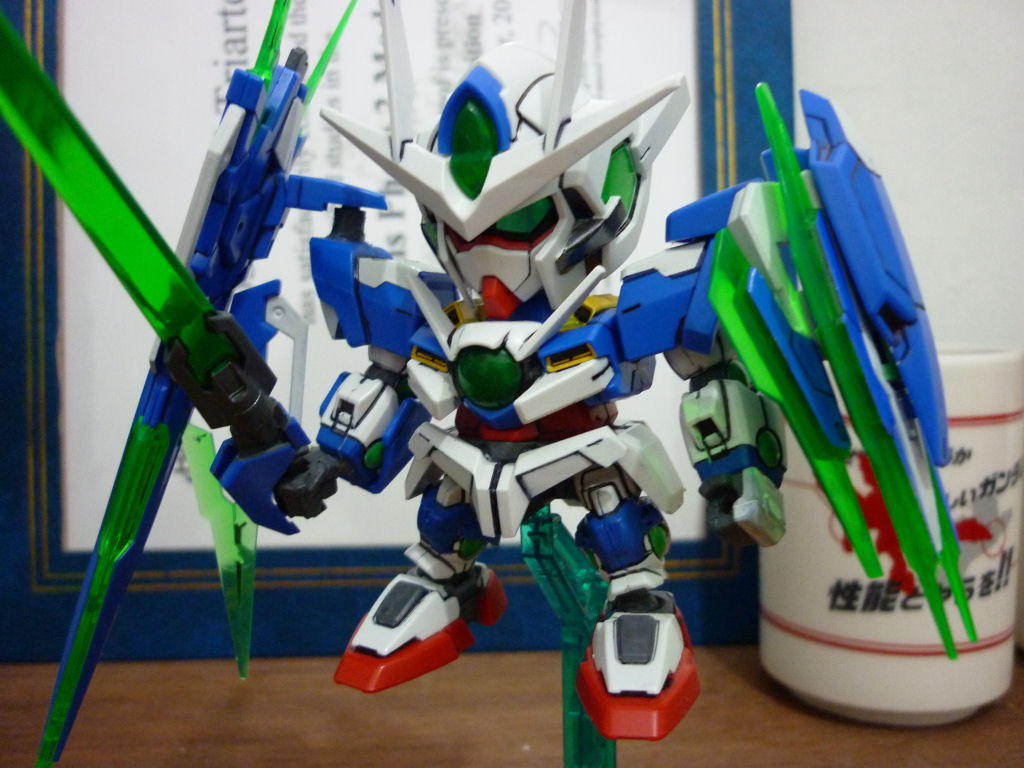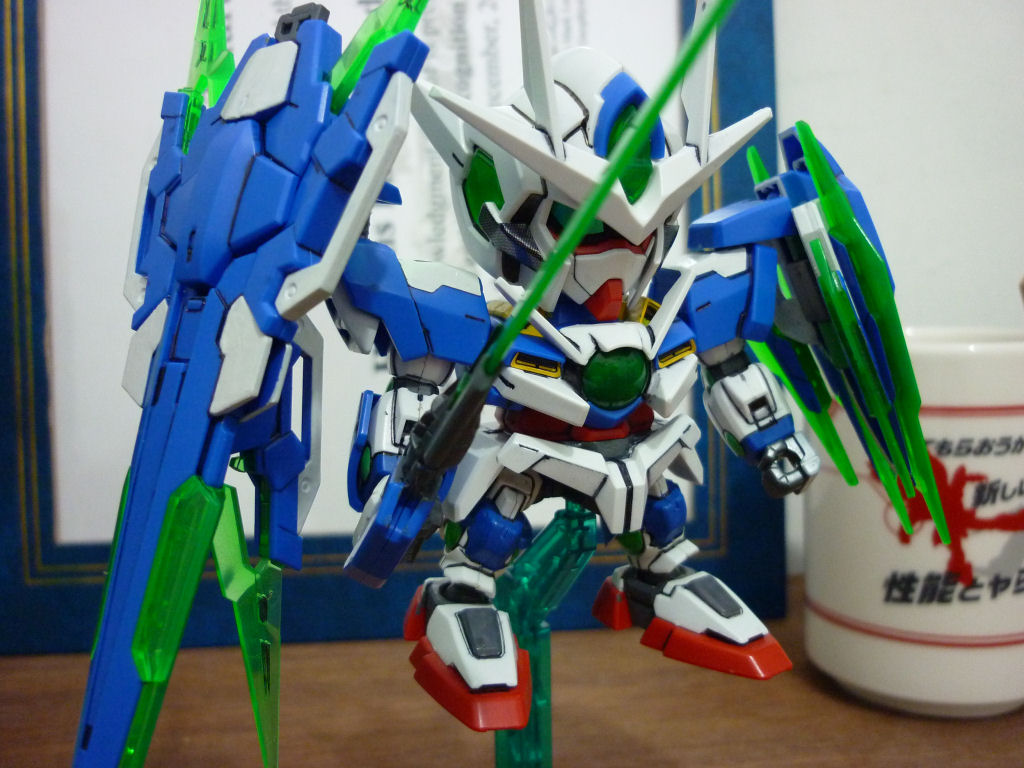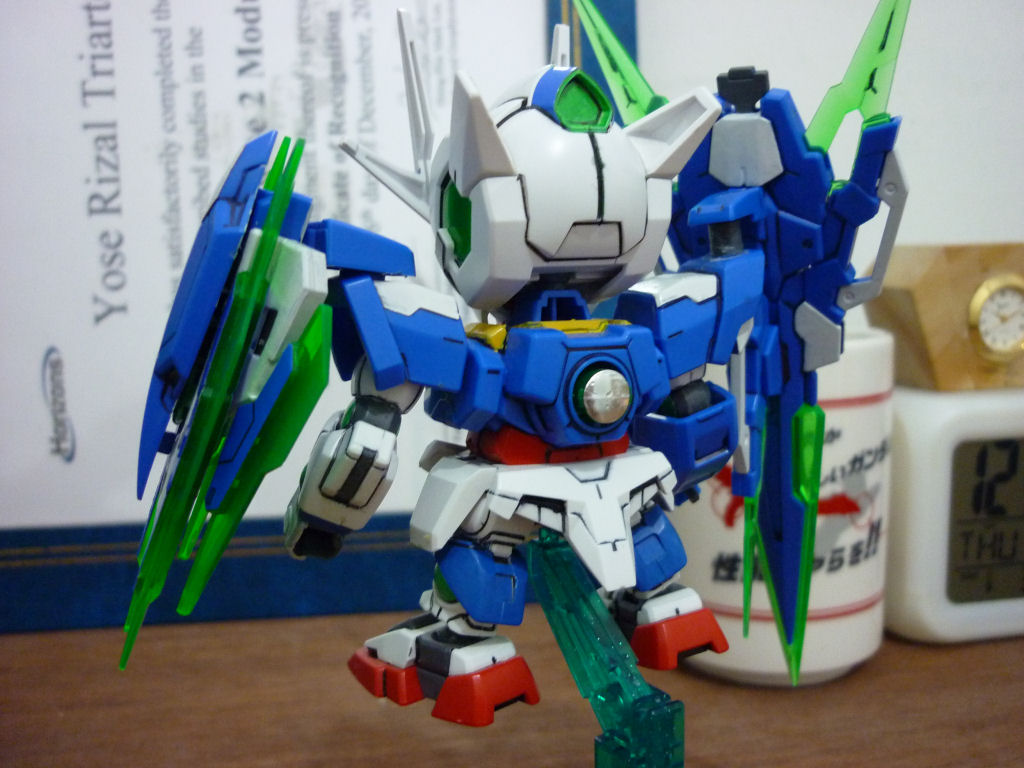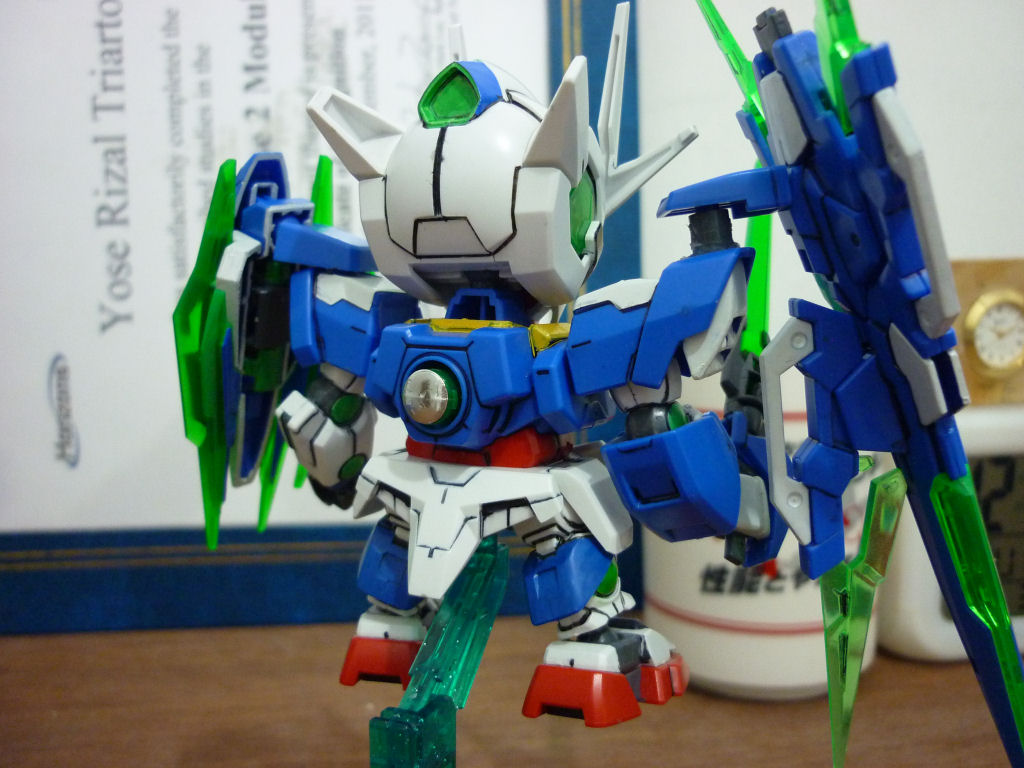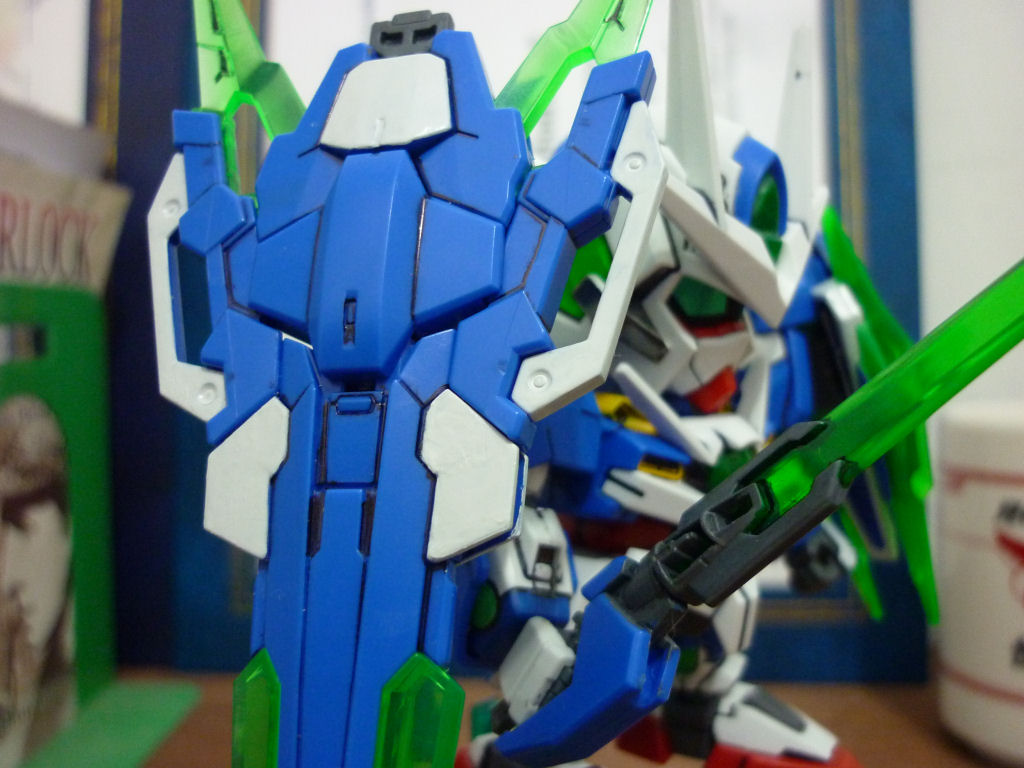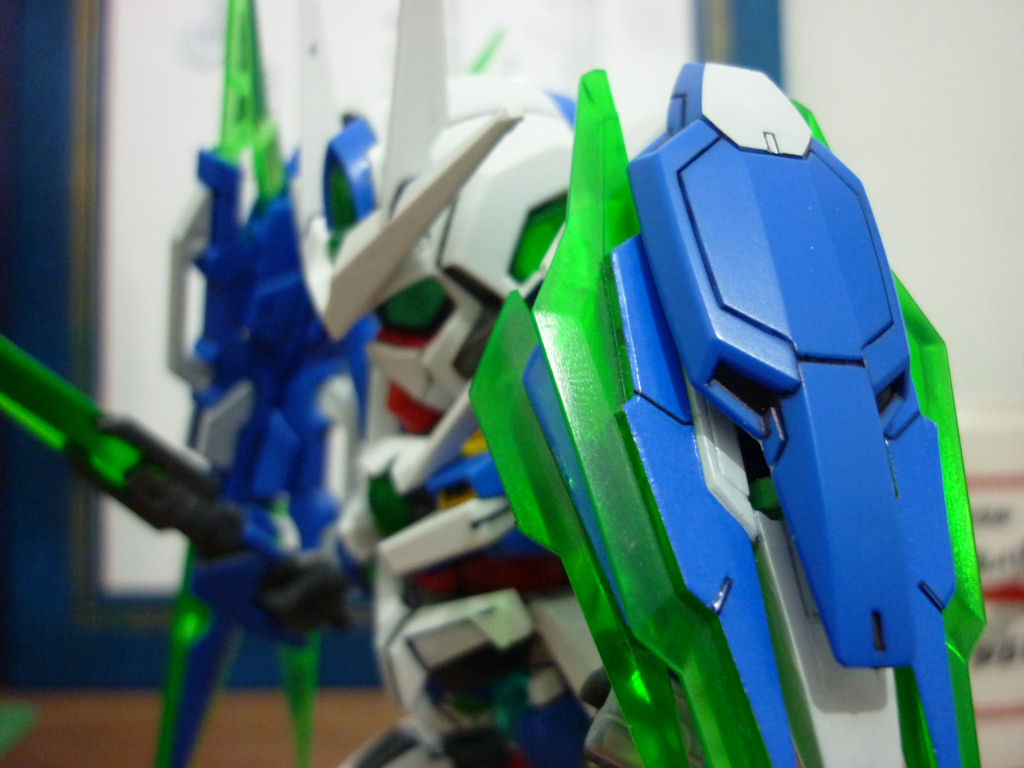 From the Modeler:
Dear GUNJAP,
My name is Yose Rizal Triarto, male, 27 years old from Indonesia.
SD 00 QUAN[T] FULL SABER.
Quan[T] was my favorite mobile suit character in 00 series after Exia and 00 Raiser.
I made a modification with HG Full Saber for this kit. And put some detailing and coloring also with Gundam Marker White, Blue, Green, Yellow, Black and Red color's.
Finally the result after some make up it's good and with a clear green flying stand which is include also in box art the model kit already to put at the display.
This one was done at 13/12/2012.