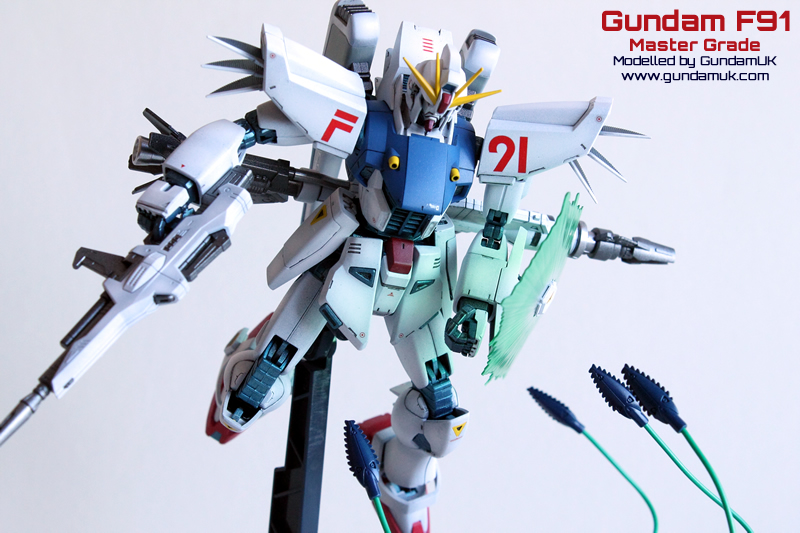 MG 1/100 Gundam F91: Modeled by GundamUK.
Photoreview Big or Wallpaper Size Images, Info
Hello 🙂
I would like to share with you my recently completed F91 Master grade if I may – my modeller name is gundamUK, and this was airbrushed in tamiya acrylics and alclad II lacquers on and off over the past 6 weeks.
More on my website here:
http://www.gundamuk.com
Images also hosted here:
http://www.flickr.com/photos/gundamuk/sets/72157633181359544/
All the best, and thank you to your service to the Gunpla community worldwide!