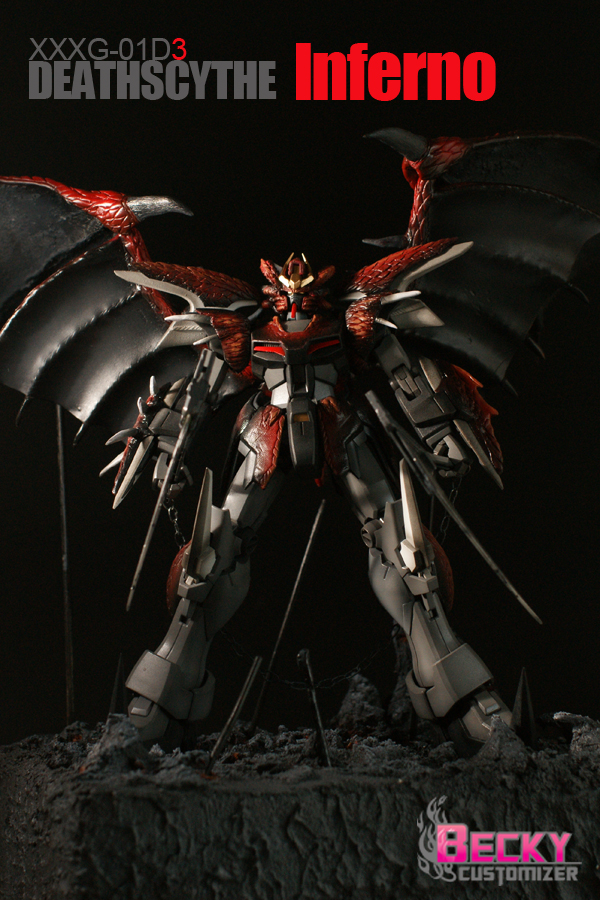 Hi World, Gunjap Interviews today with Becky Customizer !!!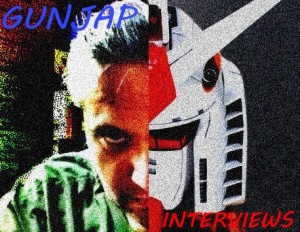 Hi World, Gunjap Interviews today with Becky Customizer. Let's Start!
[G:  Gunjap]
[B:  Becky Customizer]
G – Who is Becky Customizer in the Gunpla Modelers World? And where do you come from?
B – Becky Customizer is a name of my workshop, which i created around 2010 / 2011. It's a workshop which provide hobbyist services on building and customizing gunpla and other mecha kits, even on repair and repaint collectibles.
I from Malaysia, use the nickname of beckylaw / becky in various forums. Got boyish hobby and interest, even joined the reserve army just for the chance of handling firearms.
G – When did you start building Gunpla?
And when did you made your first Custom?
B – Start collecting gunpla in the year 2004, been reading on the tutorials from various forums, and from there i learn the skills and techniques. My first custom is around year 2006, just simple custom like extending the legs, sharpening the V-fin and custom paint my kits.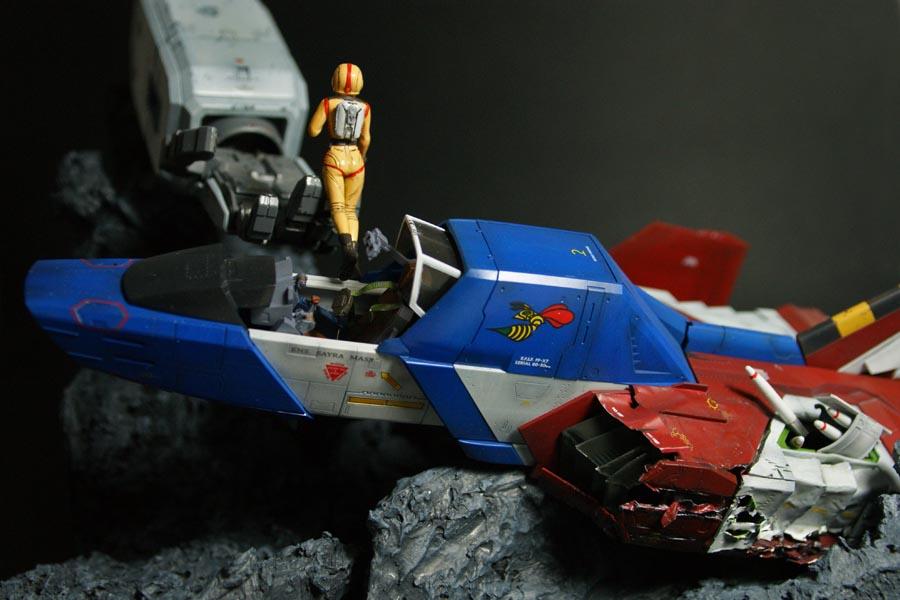 G – Do you have some inspiration for your creations?
B – There are a lot of greater gunpla modeller out there, most of them are inspiration to me. I keep learning and trying new stuffs, in my early year in gunpla building, Erix Yap is my inspiration, i really impressed with his works. My 'inspiration' list keep on adding, so is my interests, not only for Gunpla, but for other sci-fi model kits as well. Even games and movies can be my inspirations, for example my Deathscythe Inferno is inspired from Monster Hunter's Rathalos.
G – After you have finished snap-fitting a model, from where do you start to mod it?
B – There is no fix way for where to start first, but i usually start from the core/torso or the backpack first. Sometimes start from the V-fin, the signature of Gundam.
G – What do you think about Gunpla in all the World? modelers, attitude, modelers behavior etc..
B – Gunpla is getting famous all around the world, which is a good sign as this will bring a lot of friendship among different countries. As for the attitude and behavior, everybody have their own. For me, enjoy the hobby is my priority.
G – What do you think about GBWC Event?
B – It's a fun event, the time where modelers can gather and showcase their works, seeing the works in person is very much different by looking at photos.  As for the competition, It's inevitable that the choices of local modeler vary from the judges. So, as long the works of modeler is judge by a standardize system its already sufficient, at least to me.
G – Please some advices for modelers that wanna start building a gunpla for the very first time!
B – For new beginner who want to start on gunpla, get a side cutter a pen knife and the Gunpla which catch your eye! Start building it and get the feel. Gunpla should be fun and easy, and when you ready for next level, then only buy other materials and tools. For more information on how to enhance your gunpla collection, can go to www.pla-zone.com, www.plamo.outthere.info/forum/index.php, http://fichtenfoo.com/forum/. You can even find useful tutorial on Youtube.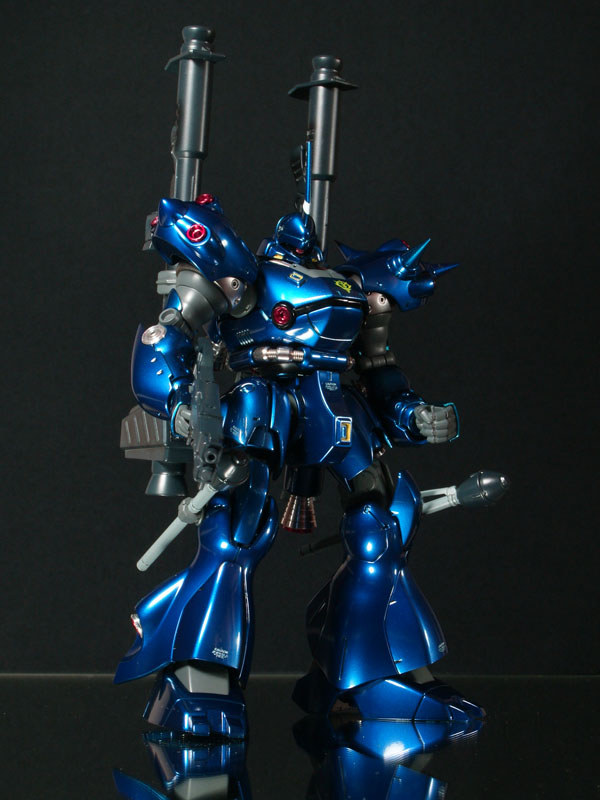 G – Have you a Website/Blog to show your Works?
B – my blog www.beckycustomizer.com  my facebook page: https://www.facebook.com/BeckyCustomizer
G – Future Projects?
B – Planning to scratch build a Death Star II, from Star Wars. Also will do some custom works on 1/6 scale figures, beside that want to scratch build and kitbash some kits of my own design. Will have them update on my blog and facebook page. The mentioned projects are my personal projects excluded those commission works.
Thanks you Gunjap for the interview, you got a very nice blog and i do read some of the updates here. It's informative and helpful, nice source for inspiration as well, lol. Keep up the good works and thanks again.
G – Many Thanks to Becky Customizer aka beckylaw for this Interview


See You soon for the next!