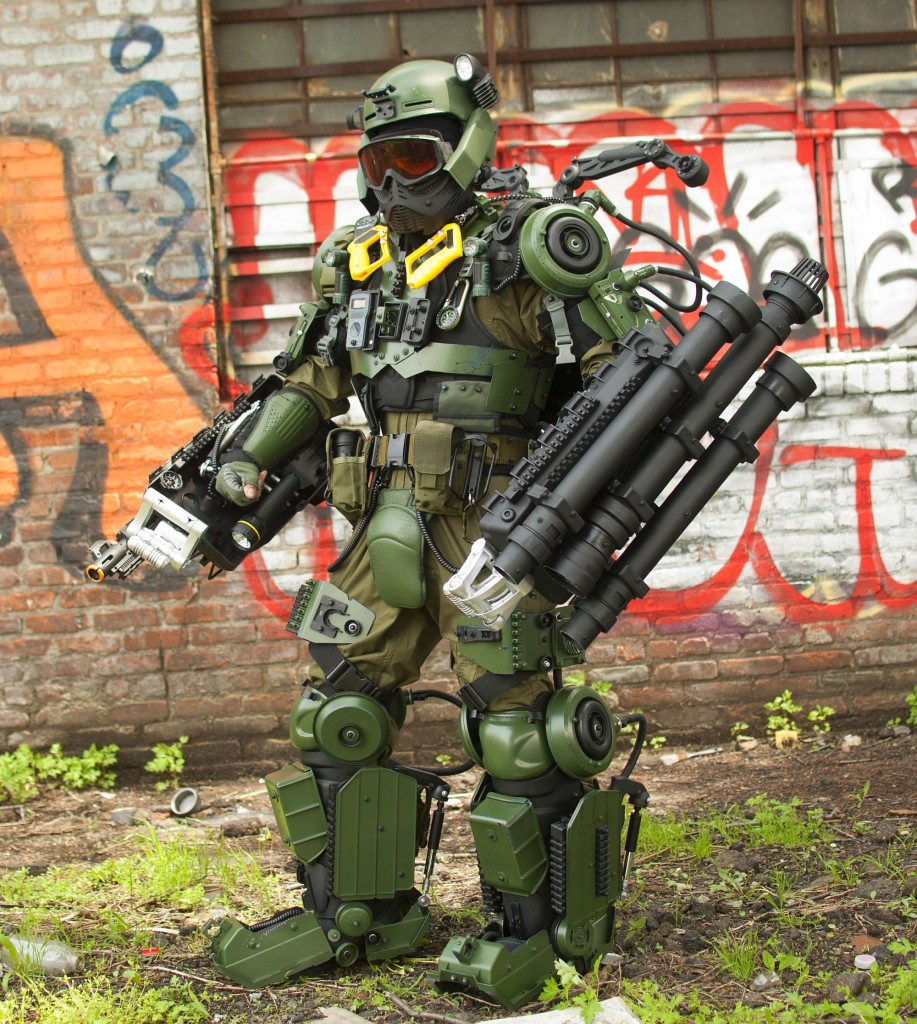 [Edge of Tomorrow] Exo Suit Cosplay by Peter Kokis.
Photoreview, Full english info, LINKS
Hello,
I am a NYC-based artist who builds exoskeletal-based costumes of famous robots.    These are detailed & complex suits of armor,  and my latest is my interpretation of the Exo Suits worn by the troopers in the film 'Edge of Tomorrow'.    ATTACHED are images of 'Brooklyn Exo Soldier':  the exoskeleton took 300 hours to build and weighs 130 lbs.    As with my other characters,  he's made from ordinary & readily-available items from local household,  hardware,  sporting goods,  toy & discount stores.    Many more images of him – as well as my other robots – can be found at my main website:   www.BrooklynRobotWorks.com .
Credit to Alan Camuto for these photos.
Thank you for your time.
 Continued success!
 Peter Kokis
Brooklyn RobotWorks
You won't believe your eyes!
office  718 382-8531
mobile  718 219-1249