MG 1/100 GN-001RE Gundam Exia Repair:
Assembled, Painted, Weathered.
No.6 Wallpaper Size Images, Info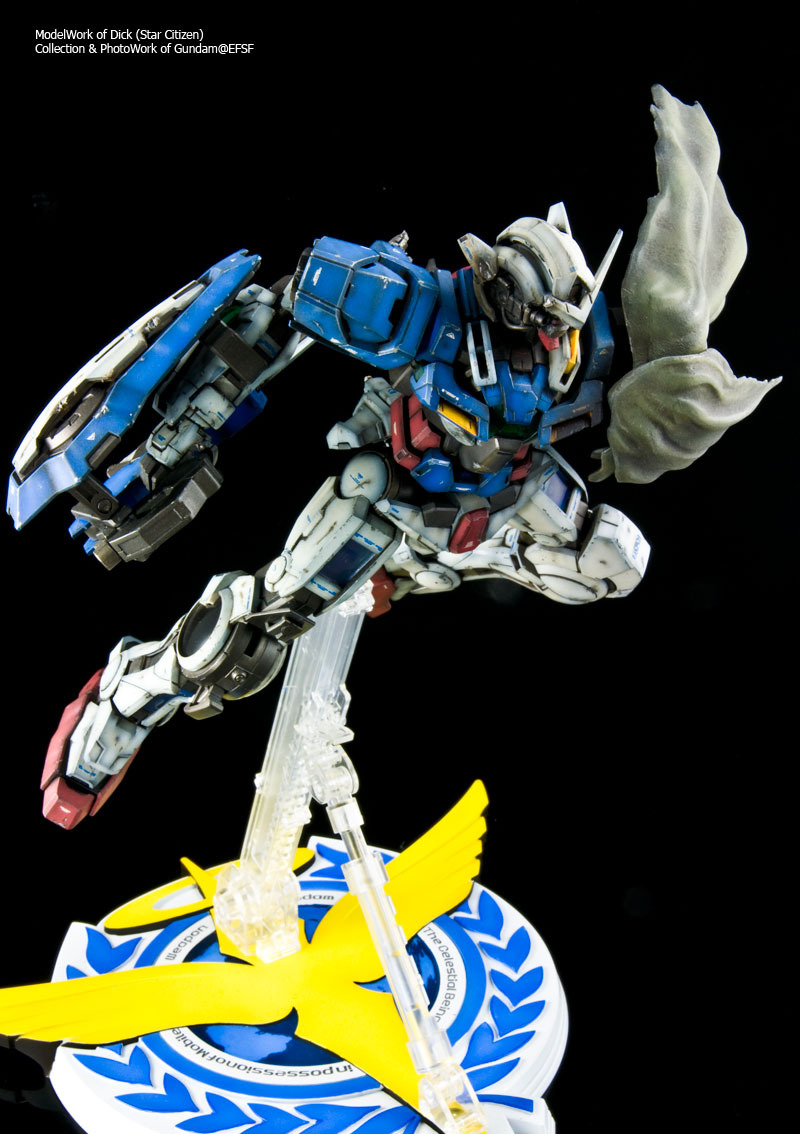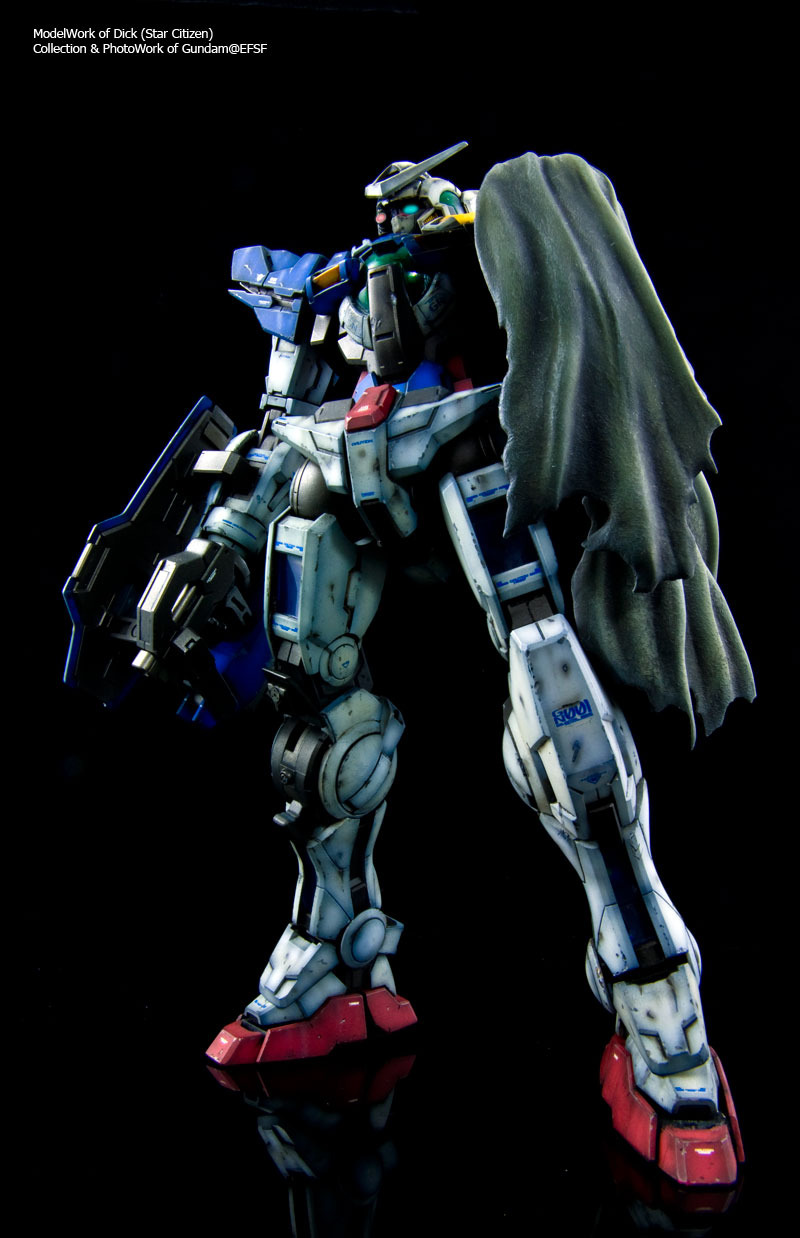 Gundam Exia Repair is the crudely repaired version of Exia. Due to lack of contact with Celestial Being during the 4 years after their defeat, Exia was never fully repaired from the damage it sustained in combat with Graham Aker and his SVMS-01X Union Flag Custom II. When it reappeared in A.D. 2312, it was in a state of poor maintenance, with most of the damaged areas crudely patched together by its Meister, Setsuna F. Seiei.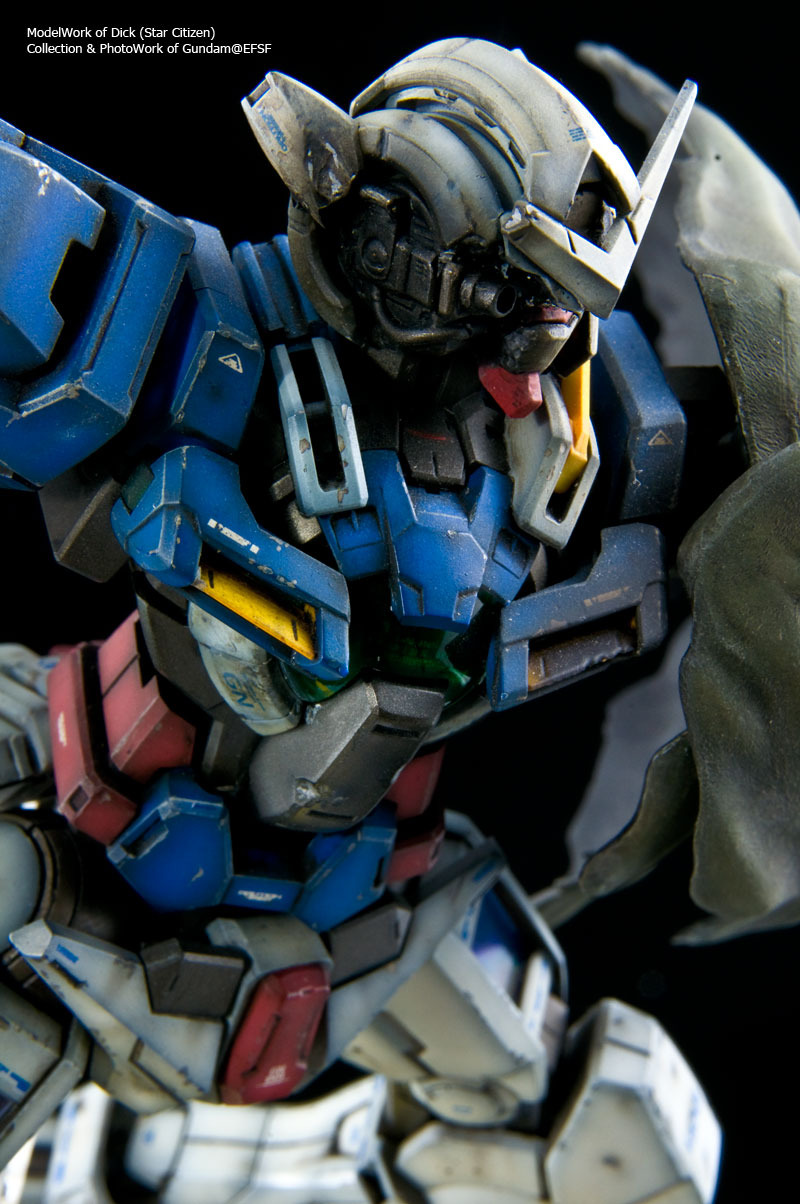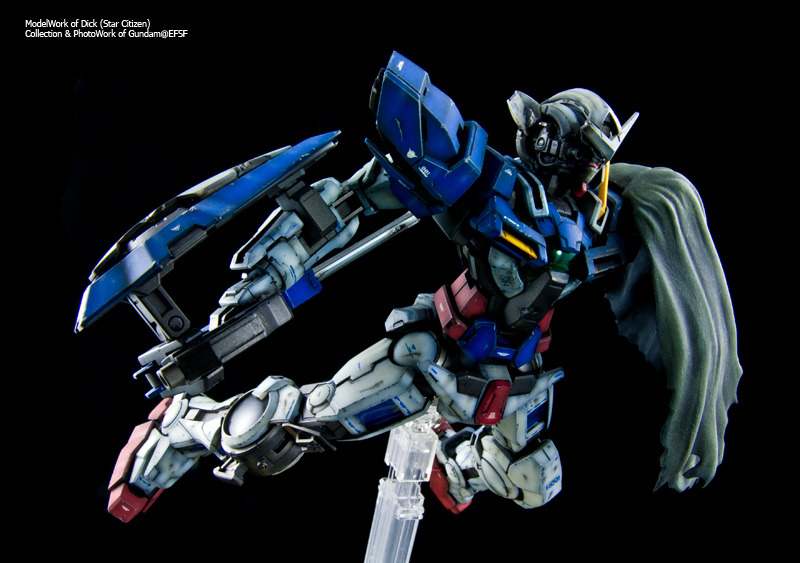 From the modeler:
So many feedback on my Exia R1 (ModelWork of Dick- Star Citizen) after posting "All that 剎那 Gundam"! Hence I retake some newshots in black background! Enjoy!