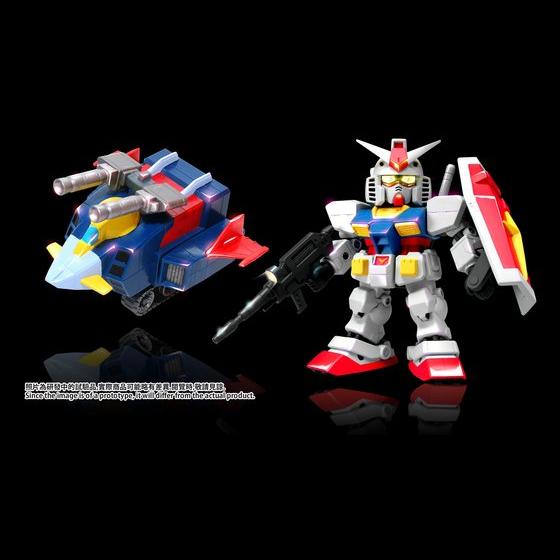 SDGO SD Gundam Action Figure RX-78-2 Gundam & G-Fighter:
No.4 Large Official Images, FULL Info
The SD Gundam action figure corroborated with online game "SD Gundam Capsule Fighter Online" – RX-78-2 Gundam & G-Fighter has arrived in PREMIUM BANDAI!
SDGO Action Figures that appear in online games are collectable figure series that are detailed shape with reasonable prices.
"G-Fighter" can transform and combine with RX-78-2 Gundam into the various modes "G-Armor", "G-Sky" and "G-Bull" referring to TV animation scene.
Pre-order Close:
30 / Sep / 2012 23
Release date: November 2012 – Price: HK$ 250.00
【Product Description】
・RX-78-2 Gundam Figure
・Beam Rifle x1
・Hyper Bazooka x1
・Beam Saber x2
・Shield x2
・Core Fighter x1
・G-Fighter x1set
【Product Material】
ABS / PVC / POM
【Product Size】
about 110 mm height