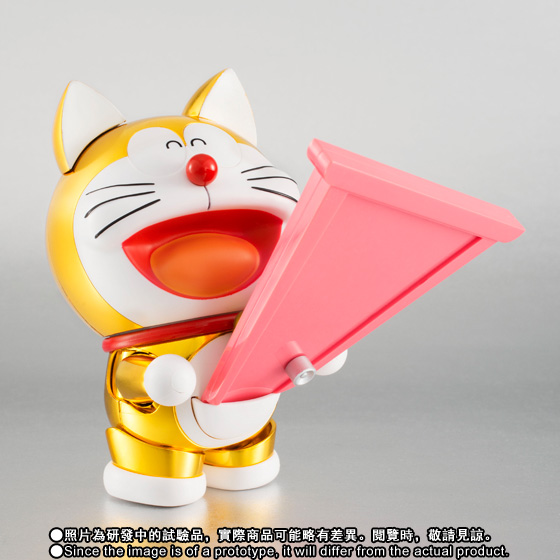 Robot Damashii DORAEMON (2112 Ver.) "Gold Foil Spec":
Large Official Images & FULL Info
2012 is exactly 100 years before Doraemon's birthday!
To commemorate the year 100 years before his birthday, we've released a "Gold Foil Spec" Robot Tamashii Doraemon to the Tamashii Web Shop!
We've also included some new exchangeable eye parts.
Order Start Date      27th July 2012
Order Dead Line     To be Confirmed
Delivery Period     December 2012 (pending)
 Product Description
・Main body
・Exchangeable eye parts 4 types
・Exchangeable expression parts 2 types
・Ears (left/right)
・Dora-yaki
・Anywhere Door on the verge of opening
・Bamboo-copter
・Air Cannon
・Small Light
Product Material     ABS, PVC
Product Size     Estimate Highest 100mm
Price: 4,200 Yen