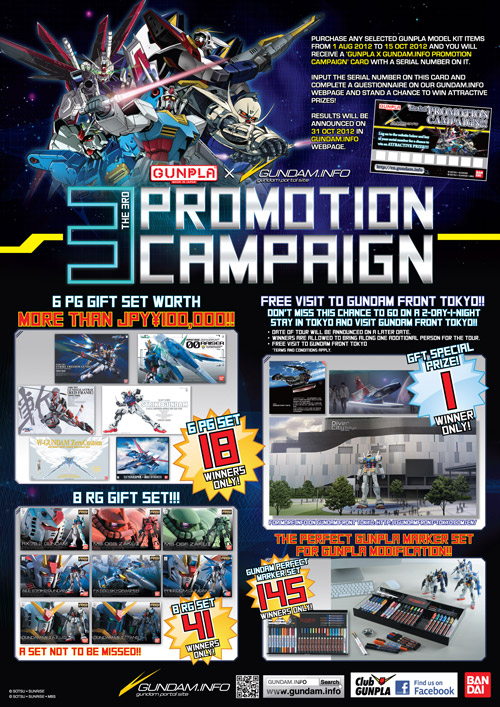 Win A Free Trip To Gundam Front Tokyo in Japan! FULL Info
1. Purchase any selected gunpla model kit items between Aug 1st through Oct 15th 2012 and you will receive a receive a GunPla X Gundam.info promotion campaign card in it or over the counter. (ONLY items from Gundam AGE, SEED & Unicorn will have the coupon!)
2. Input the serial number on this card and complete a questionnaire on Gundam.Info website to participate in a chance to win some really great prizes!
Awesome Prizes:
6 PG Kits will be given away to 18 winners!
145 winners of Gundam Marker gift set!
and wooping 8 RG Kits will be given away to 41 winners!
1 Grand Winner will receive a free visit to Gundam Front Tokyo! 1 pair of Air-ticket and hotel will be provided!
Winner will be announced on the 31st October 2012 at Gundam.info website.