One-day Mobile Suit Gundam Extreme Vs. Full Boost tournament
@ Chara-Hobby 2012! FULL Info
Mobile Suit Gundam Extreme Vs. Full Boost will appear at Chara-Hobby 2012 C3 x Hobby, Japan's biggest character and hobby toy event. The show takes place at Makuhari Messe in Chiba on August 25th and 26th.
On the first day, 8/25, Namco Bandai Games will hold a Mobile Suit Gundam Extreme Vs. Full Boost tournament at its booth. 32 teams of two will be selected, and the only requirements to join in are a BanaPass card and your skills!
Mobile Suit Gundam Extreme Vs. Full Boost in Chara-Hobby 2012
[Time]
1:00 PM August 25th
Signin (Preregistered / day-of drawing) 11:00-12:00
[Venue]
Namco Bandai Games booth, Makuhari Messe hall 3
[Details]
32 teams of 2
2-on-2 tournament with 28 preselected teams
* A drawing will be held if entries exceed capacity. 4 teams (8 players) randomly selected at the event
[Requirements]】
BaNaPassport card (Gundam Vs. Mobile membership not required)
* No rank limit
[To preregister]
Visit the official site
[Entry period]
7/26 – 5:00 PM 8/6
Players register as individuals, and if selected should arrive at the event with their partner.
[Selection announcement]
Those selected will be notified by email beginning 8/10.
* Selected participants will receive free admission.
* Transportation to and from the event will not be provided.
[Prizes]
The winning team will receive an invitation to the national championships.
(Date and location not yet determined)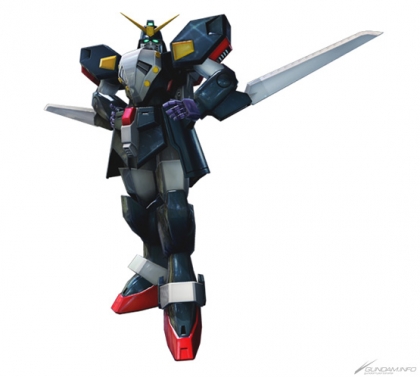 SHADOW GUNDAM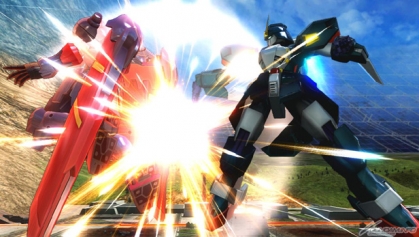 On 8/26, attendees can try out the Shadow Gundam, planned for the patch scheduled for late August, for free!
See the might of German Ninjutsu for yourself, before anyone else gets a chance!
For more info on Chara-Hobby 2012 events, visit the Mobile Suit Gundam Extreme Vs. Full Boost official site.
Mobile Suit Gundam Extreme Vs. Full Boost
Type: Arcade game
In operation: Currently
Platform: System 357
Genre : Team Action(2v2)
Players: 1 – 4
Gundam.info