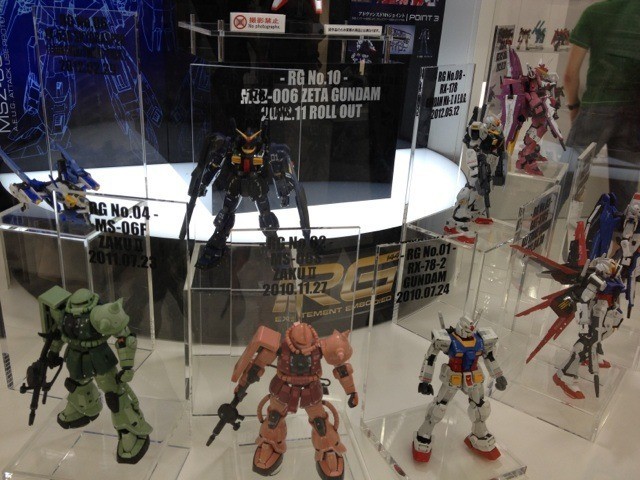 RG No.10 ZETA Gundam: 2012.11 Roll Out!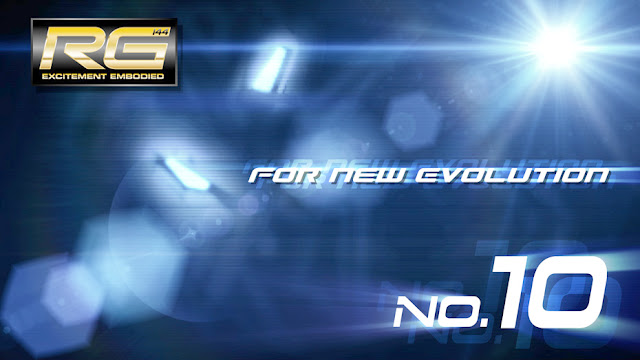 According to a japanese blogger *ろあの~く雑記帳♪♪, the 10th gunpla in the Real Grade Scale series is confirmed to be the RG 1/144 Zeta Gundam, and the prototype is currently on display at Gundam Front Tokyo @ Diver City (Odaiba, Japan). However, photo shooting is not allowed, and that is probably why we haven't seen any image of it online. According to folks who have seen the prototype on display, the proportion of the kit in Wave Rider mode looks good. But is currently uncertain whether the kit support full transformation or not.
The RG 1/144 Zeta Gundam is due for release this November 2012. We will continue to provide more info as we find them.
*本日よりガンダムフロント東京にて正式公開された
RG第10弾「Zガンダム」。
残念ながら撮影禁止状態との事ですが、公開された試作品を見た人の情報によると、
プロポーションは良好でWRへも変形するようです。
またアドバンスドMSジョイントは人型フレームに拘らず、
WR形態での強度保持にも用いるとのこと。
「完全変形」かどうかはまだわかりませんが、
それでもほぼちゃんとした変形をして、
しかもMSとWRでプロポーションも破綻させないような商品化が実現できたという事でしょうか。
とても楽しみですね♪