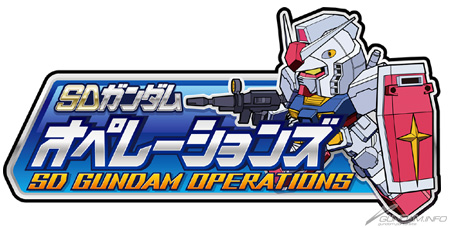 Apsalus II now in group battles in SD Gundam Operations:
Images & FULL Info
SD Gundam Operations, the F2P browser game operated on Yahoo! Games by Namco Bandai Online, adds the Apsalus II to its group battles beginning at noon on August 8th.
We're also boosting earned PP (pilot points) for the next week!
Take on the Apsalus II for a limited time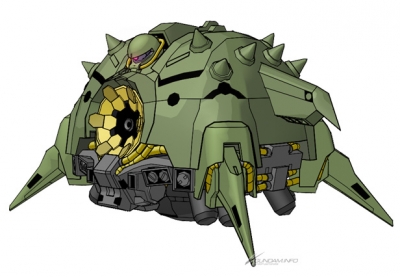 The Apsalus II can be battled from noon August 8th until August 15th.
Score high enough in the first, and earn a "Chance Gacha" spin that could win you an exclusive GM Sniper II! You can also try your luck at the Ace Unit Gasha in hopes of a "Gouf Custom" that inflicts 6x damage against the Apsalus II.
Get it now, and it starts out ready to fight at level 20!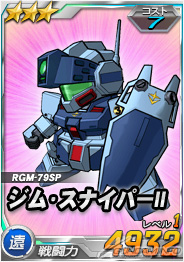 Apsalus II Chance Gasha limited GM Sniper II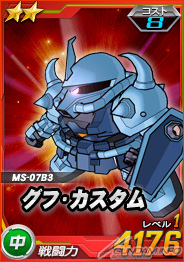 Gouf Custom: inflicts 6x damage against the Apsalus II
Earn more PP in Gundam battles!
Also from 8/8 to 8/15, earn extra pilot points in Gundam battles! Four new pilots, including three from Mobile Suit Gundam ZZ, are available in the Pilot Gasha.
See if you can win them

Glemy Toto, Mashymre Cello, Roux Luca, Cima Garahau
For more info, visit the SD Gundam Operations website.
SD Gundam Operations
[Supported OS] Windows XP/Vista/7 Japanese ver. / MacOS X
[Supported browsers] Internet Explorer 8 / FireFox 11 / Chrome 17 / Safari 4