The Japanese beverage maker SUNTORY Foods International announced a second line of Gundam Pepsi Cola cans on July 31 as tie-ins to the Gundam Front Tokyo entertainment complex. A limited number of the "Pepsi Cola Nex Design Cans" will go on sale throughout Japan, starting on September 4.
The 115-yen (about US$1.45) cans will feature eight different designs:
MSM-07S Z'Gok Char's Custom
MSM-04 Acguy
MSM-10 Zock
MS-14S Gelgoog Char's Custom
MS-15 Gyan
MAN-08 Elemeth
MA-08 Big-Zam
MSN-02 Zeong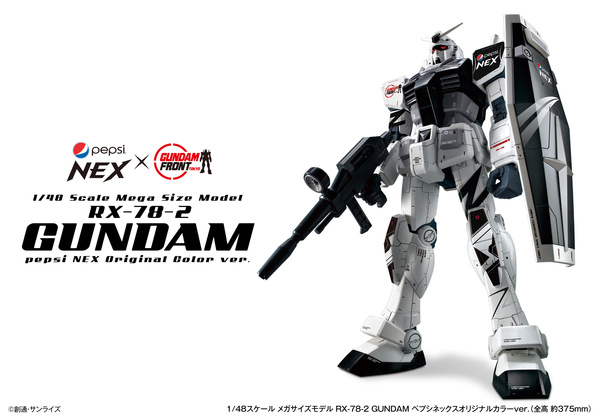 SUNTORY is also holding a sweepstakes where 1,500 winners will receive a 1/48 scale RX-78-2 Gundam in Pepsi Nex original colors. One hundred pairs of tickets to Gundam Tokyo Front will also be given away.
Gundam Front Tokyo opened next to the life-size Gundam statue that returned to Tokyo this April. It includes a dome theaters for immersive videos, a project display zone showcasing rare production materials, an archive counter that will offer visitors information on various Gundam projects, and "photospots" for taking pictures within the world of Gundam (with characters). The center also has several shops for models, apparel, snacks, and more.
Animenewsnetwork, Gundam.info