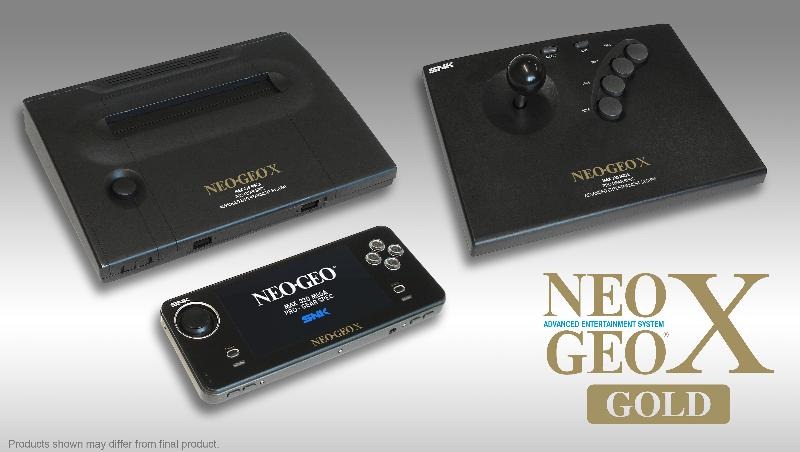 SNK Playmore authorized the third-party company Tommo to produce NeoGeo X Gold, a modern update of SNK's Neo Geo game console, for worldwide release on December 6. Unlike the original Neo Geo, the new console will also double as a handheld system with a 4.3-inch LCD screen.
The US$199.99 console will include 20 games:
3 COUNT BOUT
LEAGUE BOWLING
ART OF FIGHTING II
MAGICIAN LORD
ALPHA MISSION II
METAL SLUG
BASEBALL STARS II
MUTATION NATION
CYBER LIP
NAM 1975
FATAL FURY
PUZZLED
FATAL FURY SPECIAL
REAL BOUT – FATAL FURY SPECIAL
THE KING OF FIGHTERS '95
SAMURAI SHODOWN II
KING OF THE MONSTERS
SUPER SIDEKICKS
LAST RESORT
WORLD HEROES PERFECT
The system will have "an expandable game slot," a headphone jack, and a separate docking station to allow players to plug in the included arcade stick, other controllers, and a video display.
Animenewsnetwork, Siliconera