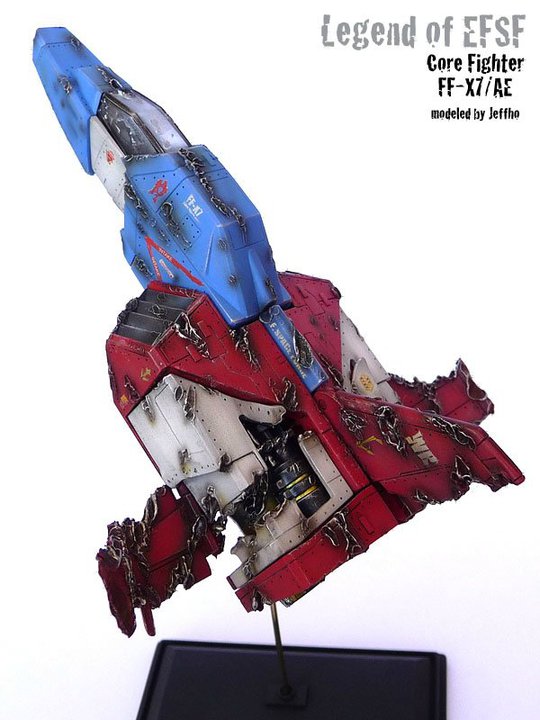 1/60 Core Fighter "Damage Effect" Ver.
Assembled, Painted. (Custom Work) No.11 Big Size Images
My 2010 work – 1/60 Core Fighter. Group build with friends & join for BAKUC 2010
Complete in 2 weeks time & choose do to damage effect! Just try to improve my skill on this finish! & know the effect is a bit over!
Work by Jeffho (PLA-ZONE Malaysia Modellers League)
A Professional Work! Congratulations

Gunjap