Gunpla Open Gallery in Osaka:
Limited Gunpla, Dioramas, 8-Meter/27-Foot Gundam Model Kit "Box" & Infos.
FULL Photoreport No.39 Wallpaper Size Images!!!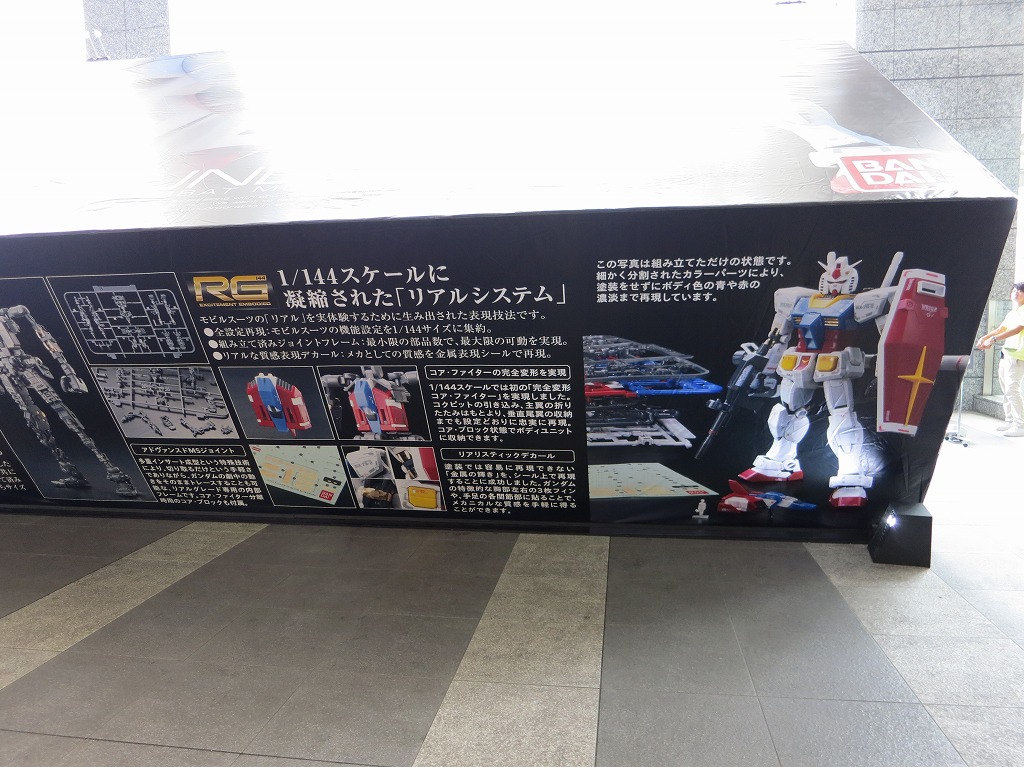 Bandai  erect an 8.3-meter-wide(about 27-foot-wide) replica of a Real Grade RX-78-2 Gundam model kit box right in front of the Japan Railway Osaka station from Wednesday until next Tuesday. The "box" will house a free "Gunpla (Gundam Plastic Model) Open Gallery in Osaka" for the public to see what today's Gundam kits are like.
About 200 items will be on display at the Osaka Station City's South Gate Plaza, including the latest model kits that will not be released until November. While the gallery will cover every current Gundam model kit line, it will specifically spotlight the Real Grade series, the most intricate Gundam models Bandai has created at the standard 1/144 scale. Bandai launched the RG series in 2010 to mark the 30th anniversary of Gundam plastic models, and the company has already shipped 1.1 million kits of the line's nine different designs.