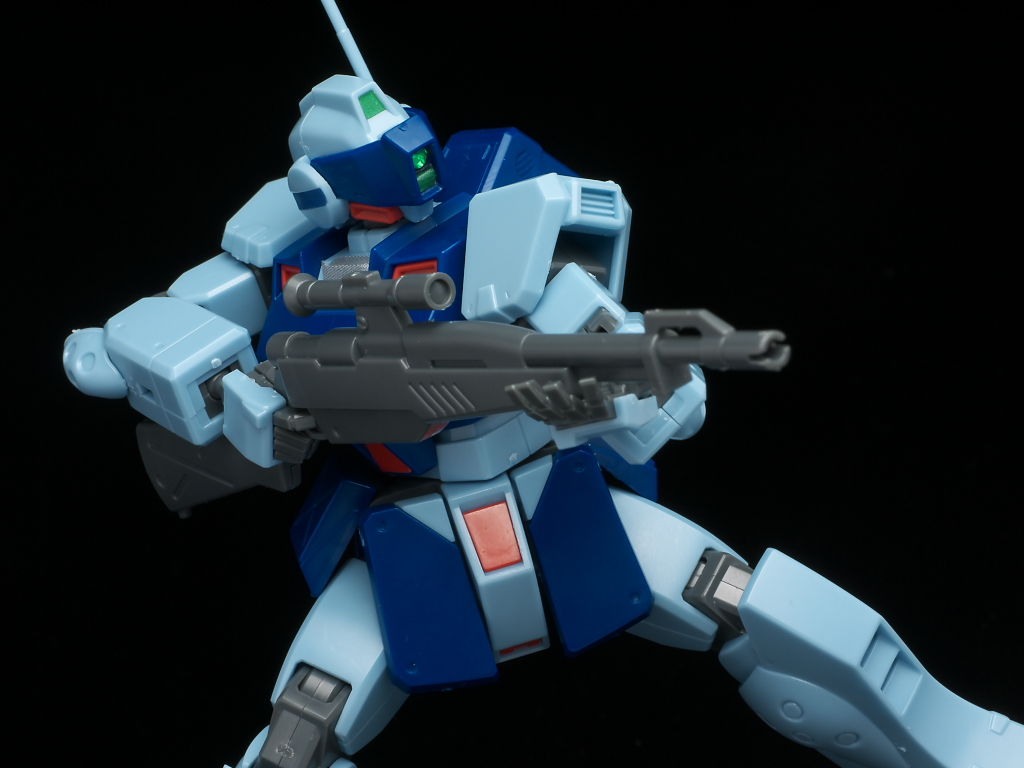 HGUC 1/144 RGM-79SP GM SNIPER II:
A New FULL Photoreview No.36 Big or Wallpaper Size Images
HGUC 1/144 RGM-79SP ジム・スナイパーII (機動戦士ガンダム0080 ポケットの中の戦争)
Release date: 15 September 2012 – Price: 1,575 Yen
There's just something about the GM Snipers that everyone loves! Now we're being treated to an HG rendition of the GM Sniper II from 0080 War in the Pocket! This is cast in the same colors as it is in the series (sorry Rise From the Ashes fans, no White Dingoes yet) and comes with all the powerful weaponry, including a beam machinegun, two beam sabers, and the necessary sniper rifle. The completed product will feature a visor that can lower into firing mode so you can recreate any pose you want!
Order HERE