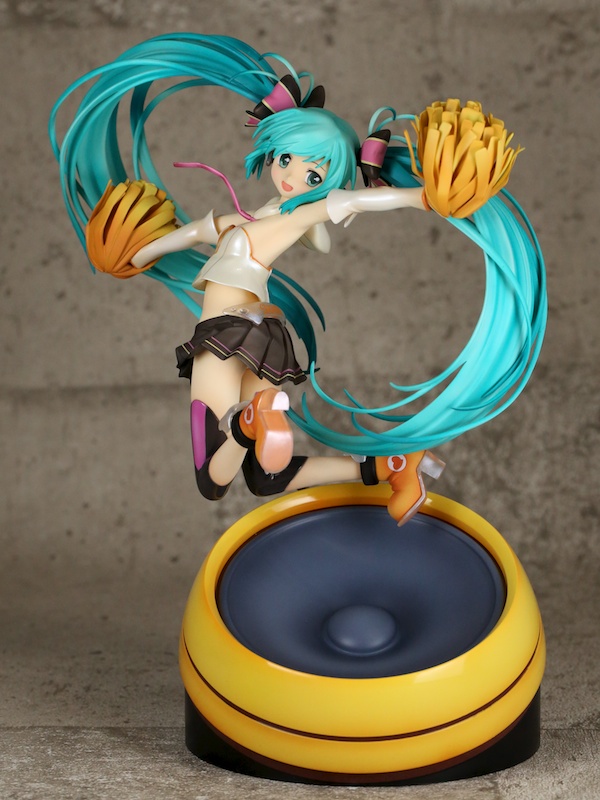 1/8 Miku Hatsune Cheerful Ver.
FULL Photoreview No.23 Big Size Images & FULL English Info
The final product to join the Cheerful JAPAN! charity project is a 1/8th scale figure based on the winning illustration from the Cheerful JAPAN! feat. Miku Hatsune Cheerful Illustration Contest. The illustration was titled 'Cheer Up!!', and was illustrated by bun150. She is wearing a cheerful cheerleader's outfit, and has a huge smile across her face to help spread the cheer all over the world!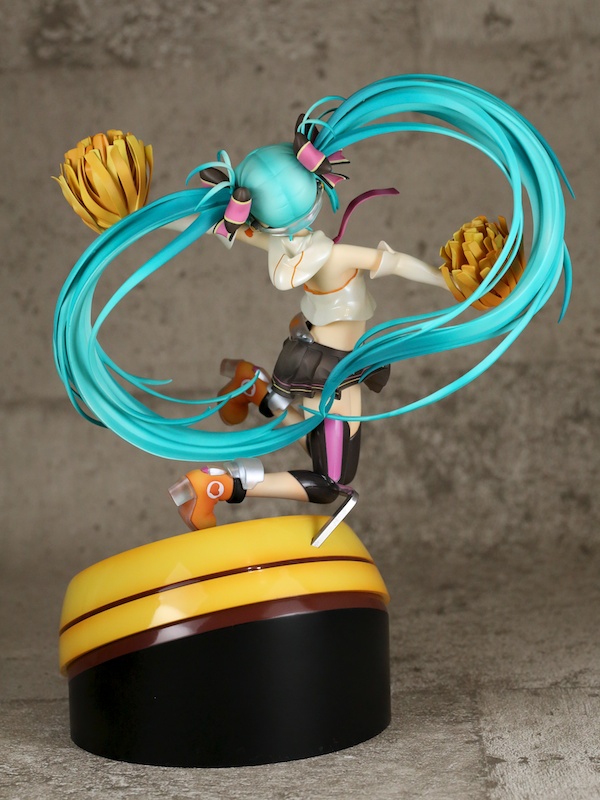 For each figure sold, Good Smile Company will be donate ¥2000 to aid the relief efforts in Japan.
Product Name Miku Hatsune : Cheerful Ver. (はつねみく ちあふる Ver.)
Series Character Vocal Series 01 : Miku Hatsune
Manufacturer Good Smile Company
Category PVC
Price 10000円 (including tax)
Release Date 2012/09
Specifications Painted 1/8th scale PVC figure with stand included. Approximately 220mm in height.
Sculptor kiking
Cooperation Hiro
Cheerful Japan! Banners
The following banner has been made to help support the fund-raising efforts for those in North-Eastern Japan – please feel free to make use of it.
- If you wish to make use of the banner, please save and re-upload it before use.
- Please link the banner to the following:
[Within Japan]
GOODSMILE ONLINE SHOP – 'Cheerful JAPAN!'
http://cheerful-japan.ecq.sc/
[Overseas]
GOODSMILE ONLINE SHOP- "Cheerful JAPAN!' International
http://cheerful-japan-global.ecq.sc/
200×40 pixel
200×200 pixel