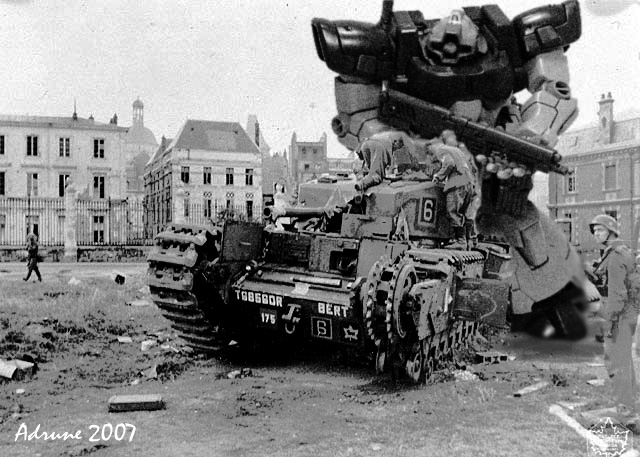 Dark Side of Gundam 2012: 1st Gunjap Contest.
Another World, another Universe.
The 2nd World War has just started.
Airplanes, Tanks, Airships, Soldiers like in our past.
A difference: Germany created Mechas.
Japan created Mechas, America too.
Another Universe, another World:
Another War!
Gunjap [DASOG 2012]
Are you ready for this?
The competition has a SENIOR division (for ages 15 and above) and a JUNIOR division (for ages 14 and below).
Only two scales: 1/100 & 1/144 (Single Gunpla)

Only Custom Works:  Custom Paint  or Full Custom (Single Gunpla)
One entry allowed per person
The Gunpla in this Contest must have some or full customization about the theme:
"Dark Side of Gundam"
A 2nd World War started in another Universe.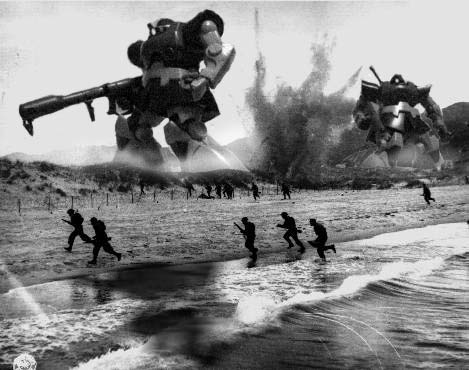 (Sample Images via kaorinusantara.web.id/forum)
Who makes Dioramas, here below
DIORAMAs: Have NO restrictions in measures.
Can partecipate to make a DIORAMA:
SENIOR & JUNIOR divisions
Competition Entry Form:
FULL Name
Date of Birth
Contact Email
Entry Scale
Name or Title of the Work
Basic Info about the Work
Category: SENIOR or JUNIOR
DIORAMA SENIOR  or DIORAMA JUNIOR
Min. No.4 Photos
Max. No.8 Photos
Original Gunpla before customization  MUST Come from BANDAI plamos
High Resolution is the best way to appreciate and judge the Work!
Black & White Photos NOT Accepted!
From NOW till 31 December 2012 you can subscribe to the Dark Side of Gundam 2012: 1st Gunjap Contest.
OFFICIAL MAIL: gunjap.info@yahoo.com
subscribe now!
This Contest is open all over the World