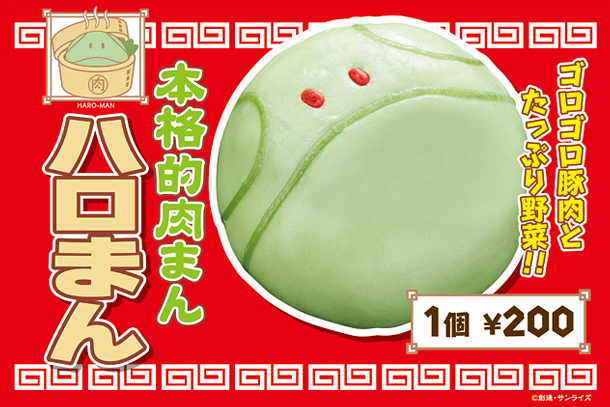 Gundam's Haro Mascot Made Into Green Pork Buns:
Info, Large Images
The official Gundam Cafés in Tokyo will begin selling "Haro Man" pork buns inspired by the Mobile Suit Gundam anime's Haro mascot on Friday. The cafés in the Akihabara (Akiba) shopping district and Diver City Tokyo complex (next to the life-size Gundam statue) will offer the buns for takeout for 200 yen (about US$2.60).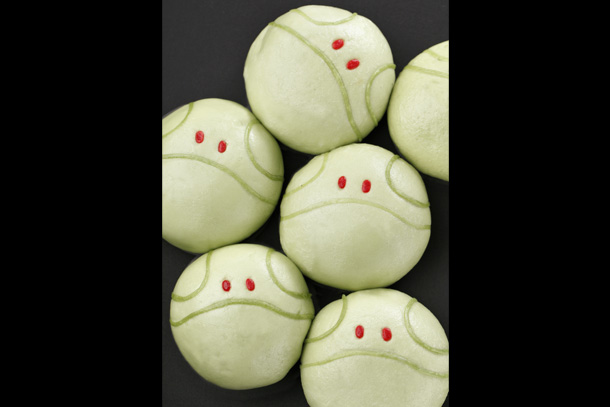 The eight-centimeter (three-inch) buns are made of green dough with red "eyes." The cooks fill it with pork, six vegetables such as sweet cabbage and onion, soy sauce, and oyster sauce.
Animenewsnetwork, mantan-web.jp