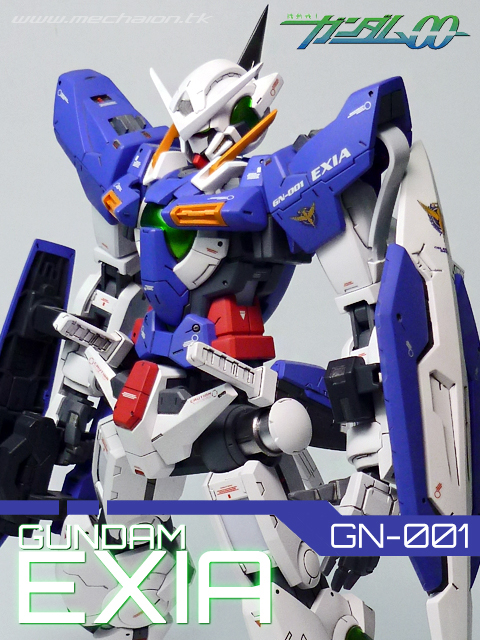 NG 1/100 GN-001 Exia Gundam: Remodeled.
Full Photoreview (WIP Images too). No.18 Large Images, Info
From the Modeler:
Here's my latest build, its a 1/100 NG Exia. I also used the works of A2 Crafts and Ewac Zone as reference. My goal here is to give the kit some details to be a bit closer to its MG counterpart. Here are some of the WIP photos.
Addition of panel lines.
-Extended the neck joint by 2mm.
-Lowered the peg connecting the thighs and waist, reinforcing it with a copper wire and plastic sheets.
-Pre-painting modification of the thighs.
-Hollow parts filled with epoxy putty then sanded.
-I also used Wave's O-bolt on the torso for added details.
-Sharpen the weapons.
It's nice to build my own kits from time to time. But still thinking if Im going to keep or sell this one.

as usual great work, bro!