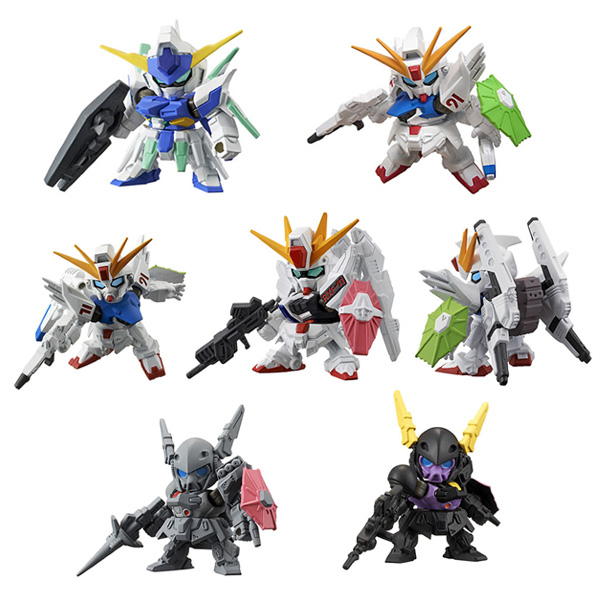 Gashapon Senshi NEXT 10
Price: ¥200
Date: Mid-October 2012
Available from capsule machines at toy stores nationwide
The newest Gashapon Senshi NEXT, evolving SD Gundam proportion, action, and coloring, have arrived!
This time, we feature Mobile Suit Gundam AGE's ultimate evolution the Gundam AGE-FX along with Mobile Suit Gundam F91′s Gundam F91, Denan Gei, and Denan Gei (Black Vanguard).
Gundam F91 comes in standard, Face Open, and Twin VSBR versions.
There's also the Silhouette Gundam Kai from Mobile Suit Gundam Silhouette Formula 91!
Both AGE-FX and the Face Open Gundam F91 include NEXT Bases.
■ Lineup (7 types)
Gundam AGE-FX / Gundam F91 / Gundam F91 (Face Open ver.) / Gundam F91 Twin VSBR /
Denan Gei / Denan Gei (Black Vanguard ver.) / Silhouette Gundam Kai
■ One per capsule
※ Availability may vary by region and retailer.