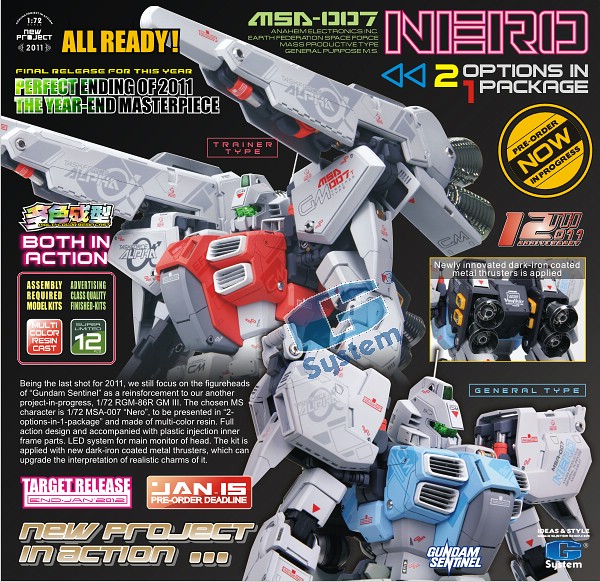 Preview: 1/72 MSA-007 "Nero" Trainer Type & General Type! Large Image & Info
From the Manufacturer:
Being the last shot for 2011, we still focus on the figureheads of "Gundam Sentinel" as a reinsforcement to our another project-in-progress, 1/72 RGM-86R GM III.
The chosen MS character is 1/72 MSA-007 "Nero", to be presented in "2-options-in-1-package" and made of multi-color resin.
Full action design and accompanied with plastic injection inner frame parts. LED system for main monitor of head. The kit is applied with new dark-iron coated metal thrusters, which can upgrade the interpretation of realistic charms of it.
Price: US$355  Manufacturer: G-System