The Kick: a pocket sized lighting studio for photo & video:
Large Images, Full Info & Video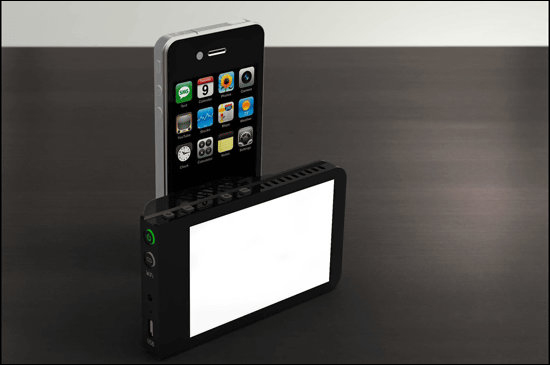 The master of light – better video, better pictures and a lot of fun
We designed the Kick to help you take better pictures, make better videos and have fun doing it.
We think this is the new generation of lights for photo and video, and you can control it from your iPhone!
Works with your iPhone …
The free Kick App gives you full control over the Kick. Change color and brightness, run any of the built-in light effects and take pictures or record video. All from within the same app.
With the Kick and the Kick App you can also sample light effects from any video stored on your iPhone. Or simply sample light straight from the iPhone camera, while you use it. Just point the iPhone towards the light effect you want the Kick to recreate, tap the screen – and the Kick will emit that light!  It's automatically stored in the effects library for use later on. If you haven't already watched the video at the top of this page, you should do it now. The video demos some cool effects.
Check out the video here below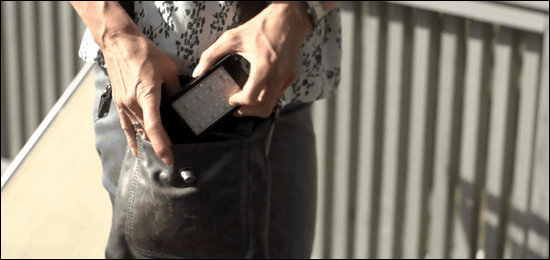 Just to be clear: you can use the Kick with any camera – it is not only for smartphones. If you prefer to use your DSLR or compact camera, you can use the Kick standalone – as an independent light source with amazing creative features. Your iPhone then works as a remote control for one or more Kick lights.
The Kick is a real working prototype. Over the last 2.5 years we have developed, refined, miniaturized, and then developed, refined, and miniaturized some more. And then some. I believe we are at the 6th iteration. What started out as a professional effects light has been shrunk in size and in cost – but not so much in features – to an awesome pocket-sized light with a lot of built-in features.
We are about ready to enter into manufacturing, but we need your help to fund production tooling and volume component orders. The only way to make the Kick a reality at this price is to manufacture it in volume.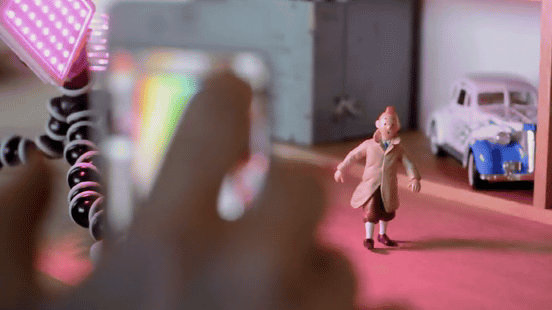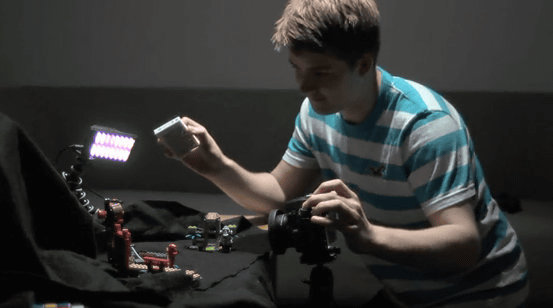 What is the difference between the Kick Basic and the Kick Plus?
The full version of the Kick – Kick Plus – has everything: built-in WiFi, white and colored light, built-in effects, and you can control it from your iPhone using the Kick App.
The Kick Basic is the little brother of Kick Plus and it is great for people who just want a small and simple portable white light. It does not have WiFi, but you can adjust brightness and color temperature with buttons on the device. With Kick Basic you don't get colored light, or animated effects, and since there is no WiFi, it can't be controlled from the iPhone app.
Rewards
$89 Kick Basic EARLY BIRD. Basic version without WiFi.
$99 Kick Basic. Basic version without WiFi.
$139 Kick Plus EARLY BIRD. Full version: WiFi, iPhone app, the works.
$149 Kick Plus. Full version: WiFi, iPhone app, the works.
$180 Two Kick Basic
$280 Two Kick Plus. Full version
$4300 Fifty Kick Basic
$6500 Fifty Kick Plus. Full version
(After Kickstarter the Kick Basic will retail for $129 or more and the Kick Plus for $179 or more)
Developers
If you are a developer and you want to control the Kick from any app or device with WiFi access, you can get access to the Kick API from our website. The API will be avaible when we get closer to shipping. (You won't be able to do much with the API until you have a Kick to connect to.)
kickstarter.com