1st Review figma Racing Miku 2011: First Win ver. Large Images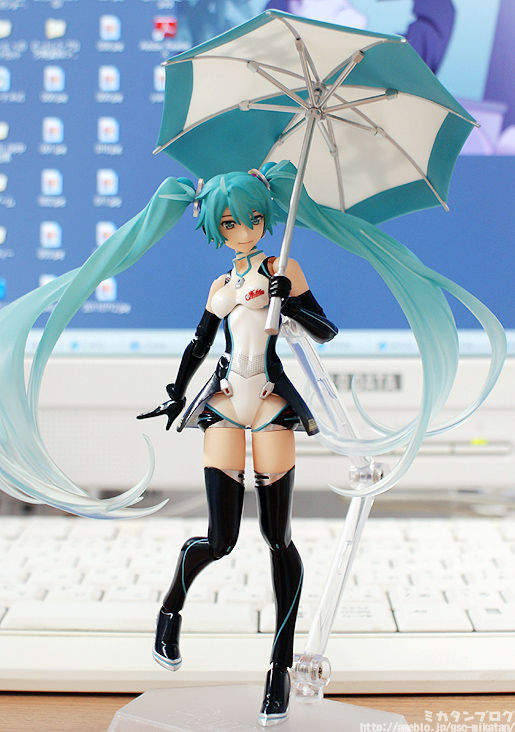 As a commemoration to their first victory, this figma of Racing Miku will be included as a special extra to all personal sponsors of the team.
This is the actual design that the team's racing queen was holding. Definitely needed for fans of the team.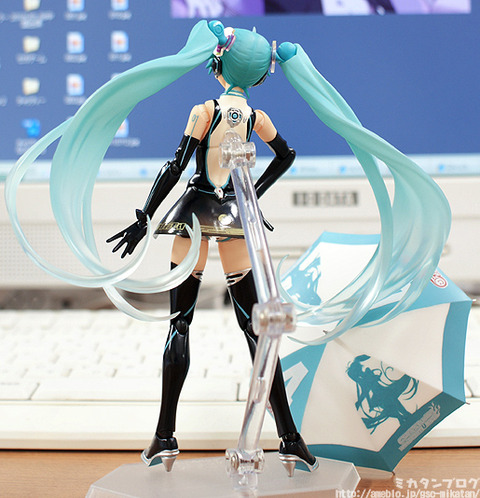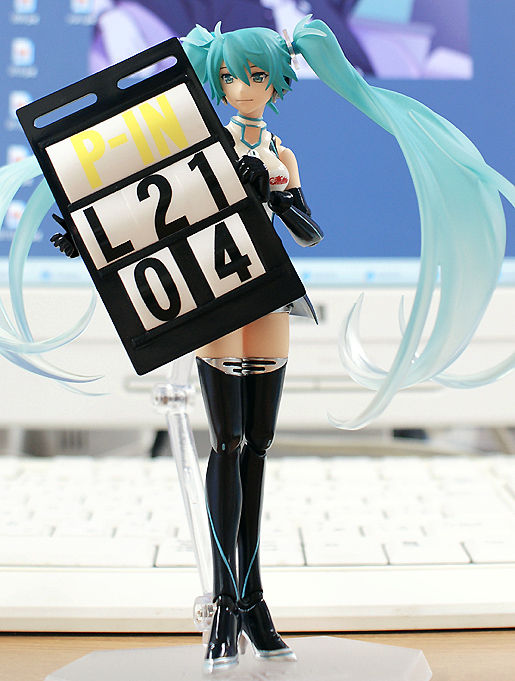 Decals for numbers 0~9 are included for you to choose which you want. Which means you can recreate your favorite race using the signboard.
Included hands to hold the flag.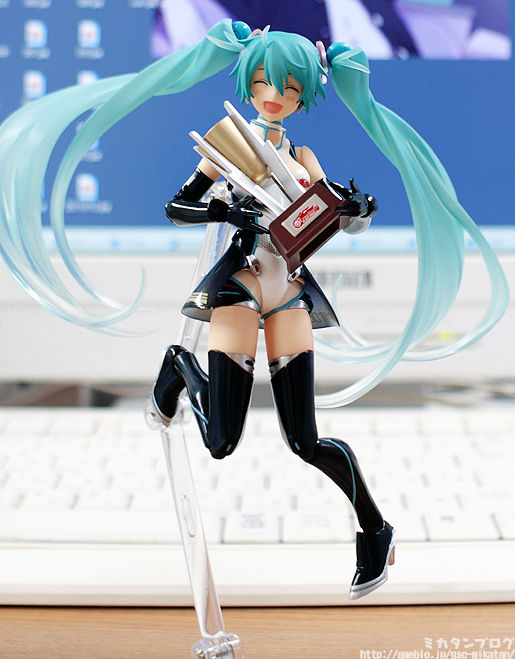 Product Details:
Product Name figma Racing Miku 2011: First Win ver. (ふぃぐま れーしんぐみく2011 はつゆうしょうきねんver.)
Series Racing Miku
Manufacturer Good Smile Racing
Category figma
Release Date 2011/12
Specifications Painted ABS&PVC posable non-scale figure, approximately 130mm in height. Comes with a figma stand, a signboard, a checkered flag, a parasol (closed and open) as well as a first place trophy.
Sculptor Max Factory – Masaki Asai
Released by Good Smile Racing
Distributed by Good Smile Company
Price An extra to all those who purchase the personal sponsor course
Sales Niconico Chokuhan
Purchase Method
Sales will be done by NicoNico Chokuhan.
NicoNico Chokuhan
http://chokuhan.nicovideo.jp/special/kosupo2011figma
(this product can NOT take orders to outside of Japan.)
Available from 2011/06/22 (Wed) at 15:00 until 2011/08/08 (Mon) at 22:00.