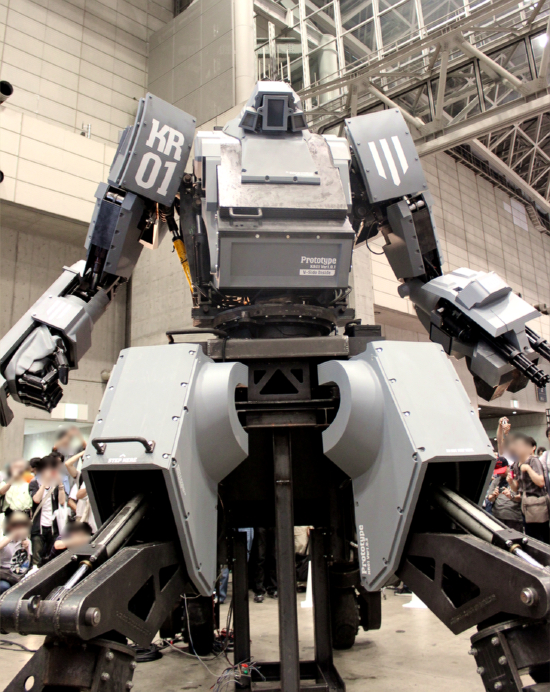 An Army of Kuratas!
Over 3,000 Orders Accepted From Around the World!
Full English Info, Large Images, Video
At the time, KURATAS, standing at 3.8 meters tall and weighing in at 4,500 kilograms (about 5 tons), was not yet available for purchase and we were only given a vague release date of "sometime later this year."  Fans of Gundam/things that are awesome were left in the dark, wondering when their dream of owning a diesel-powered robot would finally be realized.
Ladies and Gentlemen, "sometime later this year" is NOW!
Suidobashi Heavy Industry is currently accepting orders for KURATAS at the cool price of 100 million yen (US $1.25 million).
The Suidobashi website even includes a friendly message: "Hello world.  Boot up the first gigantic boardable robot from Japan" and invites people to "buy dream now."
Within one month, Suidobashi has been flooded with over 3,000 orders from all over the world, many inquiries coming from the United States, the UK, South Korea, and China.
Unfortunately, the $1.25 million price tag puts KURATAS out of the reach of most consumers, but people of all income brackets can still celebrate that we've entered the age of personal giant robots. [rocketnews24 via hamusoku.com]
クラタス_動作テスト 【V-Sido】