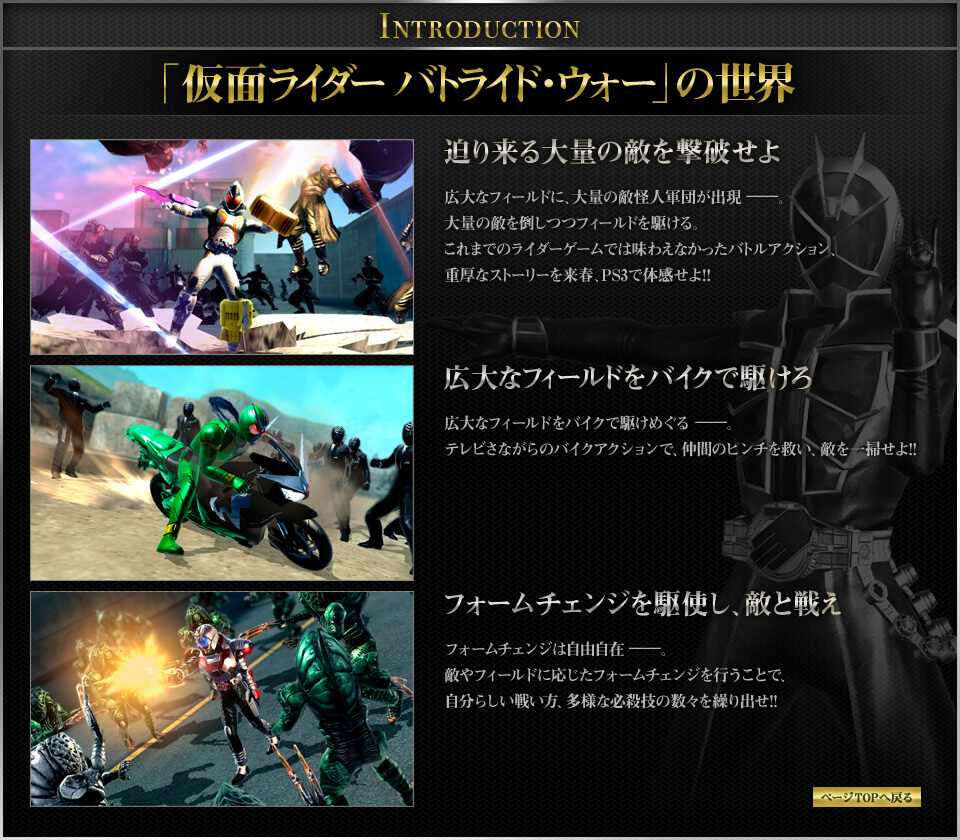 [PS3] Kamen Rider: Battride War Game!
Promo Video, Info & Various Size Official Images
Bandai Namco Games' countdown site revealed the upcoming project to be the PlayStation 3 game Kamen Rider: Battride War. The site launched with a two-minute teaser movie starring Kamen Rider Wizard, Kamen Rider W, Kamen Rider Blade, Kamen Rider OOO, Kamen Rider Ryuki, and Kamen Rider Den-O against an army of enemies.
The game will hit shelves on May 23 in a standard edition for 7,480 yen (about US$84) and a limited edition for 10,480 yen (US$118) that includes 30 songs from the game.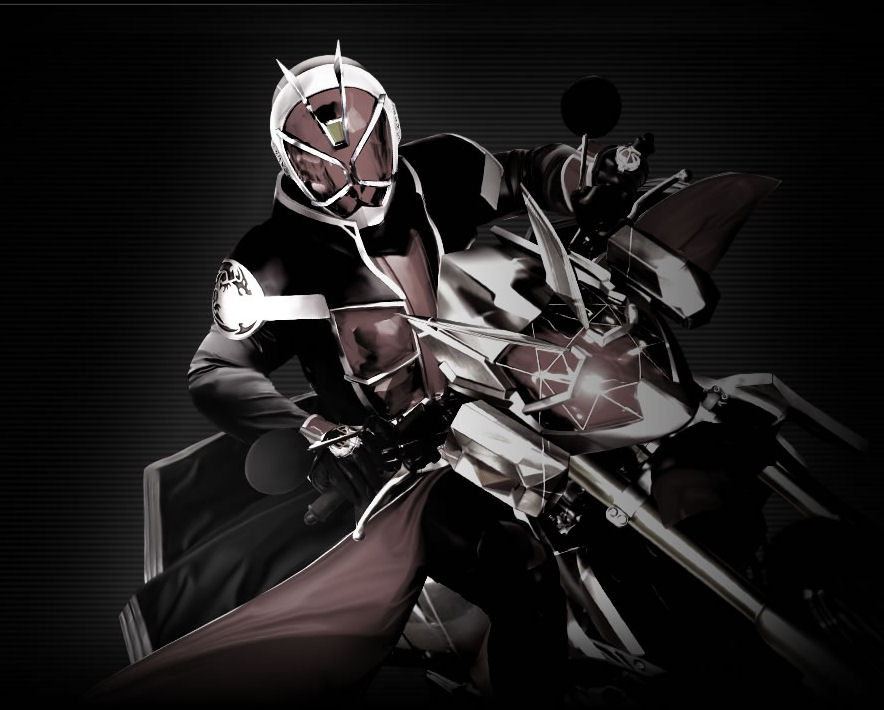 Info: Animenewsnetwork, bandaigames, youtube
check out the video here below  😉