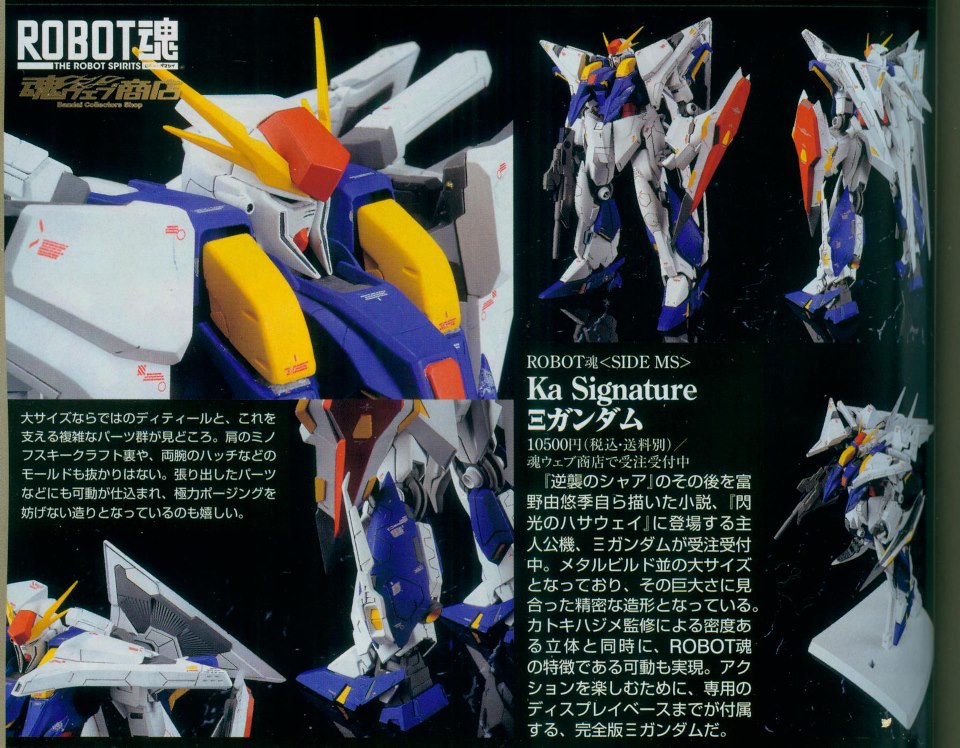 Robot Damashii Ka Signature Xi [Ξ]Gundam:
UPDATE Big Size Scans from Magazines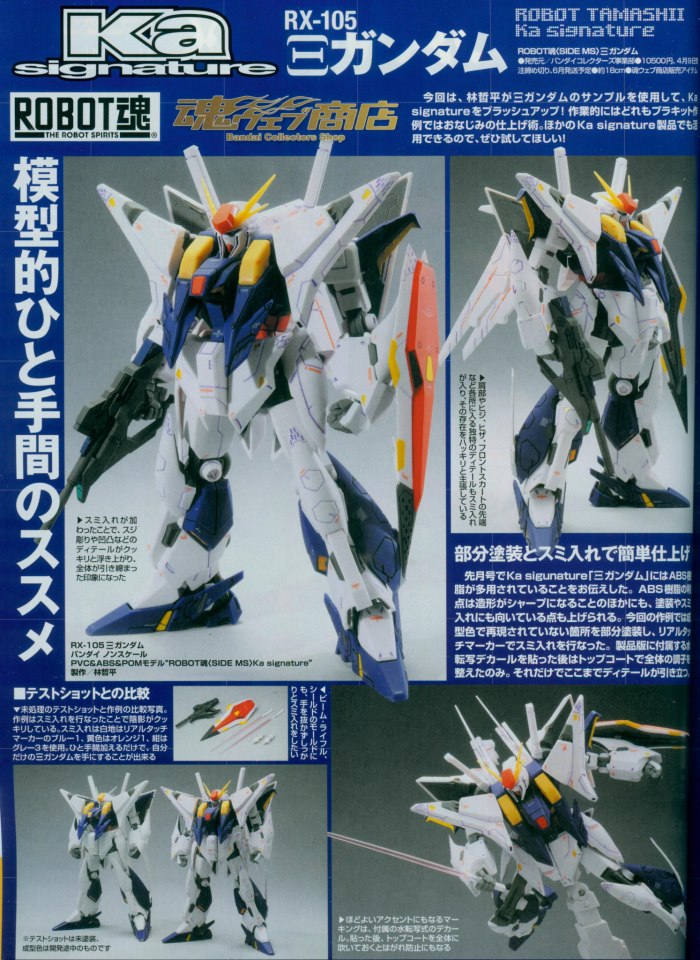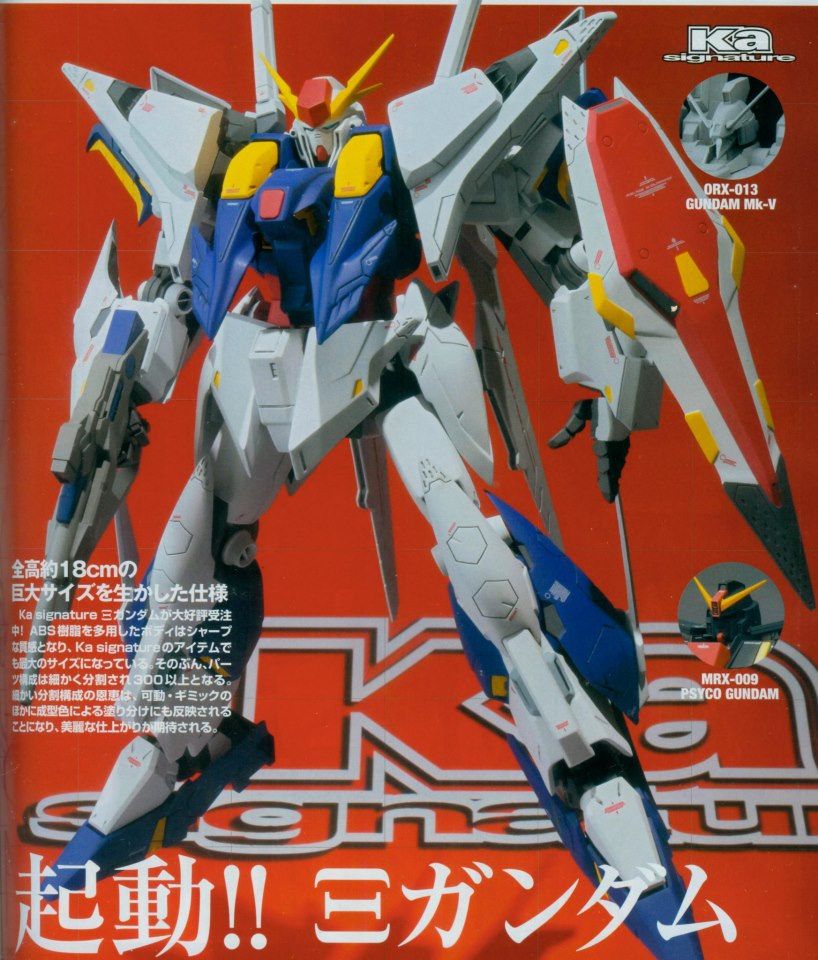 Hathaway Noa's Xi Gundam from Mobile Suit Gundam: Hathaway's Flash is now a Robot Spirits figure! Not only is it the biggest Ka Signature figure to date, it's also the first Gundam that Hajime Katoki has made part of the series!
Along with all the mobility and flexibility you'd expect from a Robot Spirits figure, it also transforms into Minovsky Flight Unit mode. With funnel missiles and beam sabers, it's loaded out for combat too!
Get your hands on a pinnacle of mobile suit engineering!
<Set contents>
Figure / 3 sets of manipulators / replaceable antenna / rifle / shield / 2 beam saber parts / 2 funnel missiles / stand / water slide decals
ROBOT魂 <SIDE MS> Ξガンダム(クスィーガンダム)
Robot Spirits Xi Gundam
Price: ¥10,500
Orders open: 4:00 PM, Friday, January 25, 2013
Ship date: June 2013
Build: ABS/PVC
Size: 180mm (height) !!!!!