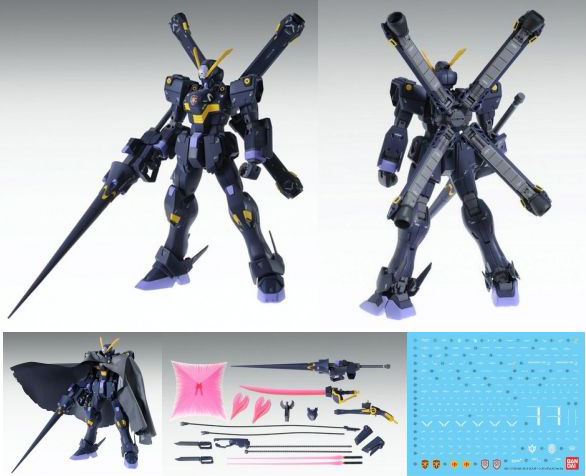 MG 1/100 Crossbone Gundam X2 Ver.Ka:
Update Full English Info + Links !
Mobile Suit Crossbone Gundam's Crossbone Gundam X2 is brought to life in MG scale by Hajime Katoki in the "MG Crossbone Gundam X2 Ver. Ka", available exclusively from Premium Bandai.
Online orders open April 18th. The kits will ship in June 2013 at a price of ¥4,620.
This kit includes all-new parts to faithfully recreate the X2's distinctive head, a newly-sculpted Shot Lancer and clear Beam Shield, and more.
It even comes with special mounting parts for the Action Base 1, allowing it to mimic the famously flexible poses from the manga!
Also included are both seated and standing Zabine Chareux figures.
This is a limited production run, and orders will close when it's sold out.
Once they're gone, they're gone!
MG 1/100 Crossbone Gundam X2 Ver. Ka
Price: ¥4,620
Orders open: 1:00 PM, Thursday, April 18, 2013
Ship date: June 2013
Big Size Promo Posters, No.10 Large Official Images, Info & Link