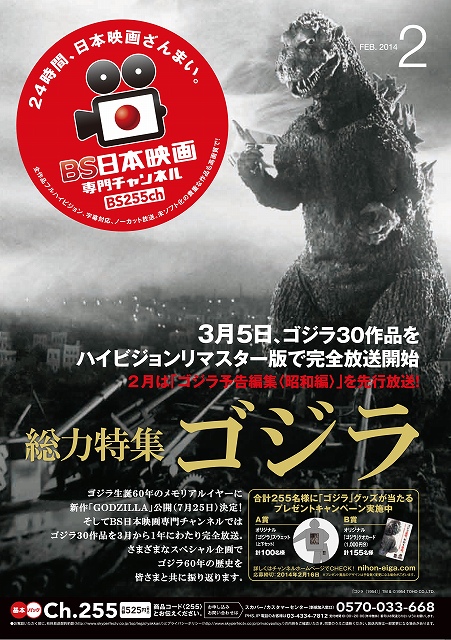 Godzilla website updated for 60th anniversary of iconic monster:
Full Info & Link
To celebrate the 60th anniversary of "Godzilla," Toho Co. has updated its official portal site and is offering brief introductions of all 28 titles of the monster movie series for fans.
The anniversary will be celebrated with the releases of the new Hollywood remake of the series and the first digitally remastered version of the original "Godzilla," which first hit theaters in 1954.
In addition, the website provides information for Godzilla and his rival "kaiju" monsters, with large photos, and features the weapons used in each film.
There is also a special section titled "Ore to Godzilla" (me and Godzilla), where interviews with Godzilla fans will be updated. The first guest will be revealed soon.
The website also has pages and links to the official Facebook page and Twitter account.
To build on the excitement that comes with the anniversary year, all 28 works will be shown at the Jinbocho Theater in Tokyo starting on March 8. The digitally remastered version of the original film will start nationwide on June 7, followed by the second Hollywood remake, also titled "Godzilla," on July 25 in Japan.
[via anime.anime.jp]