Life-Size Goku & Luffy statues duke it out with overturned car
to celebrate J-Stars Victory Vs. launch:
Full English Info, No.30 Big or Wallpaper Size Images
To celebrate J-Stars Victory Vs., the crossover fighting game that pits characters from 32 Shonen Jump manga against each other the launch, Bandai Namco Games build a life-size statues of Dragon Ball Z's Son Goku duking it out with One Piece's Monkey D. Luffy on the streets of Tokyo. Amazing!
The 10-meter-wide art piece is @ sidewalk outside the Shibuya Parco department store from Monday until 23 March 2014.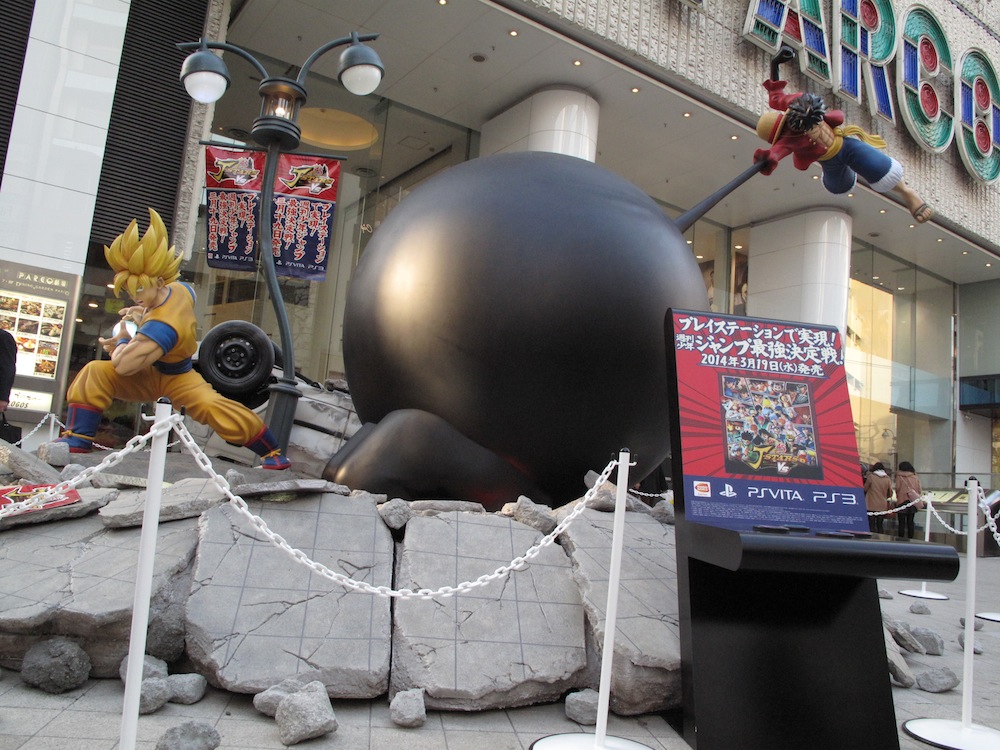 There is also a oversized PlayStation 3's DualShock 3 Controller buttons, so visitors can activate sound effects and make the characters shout their attacks.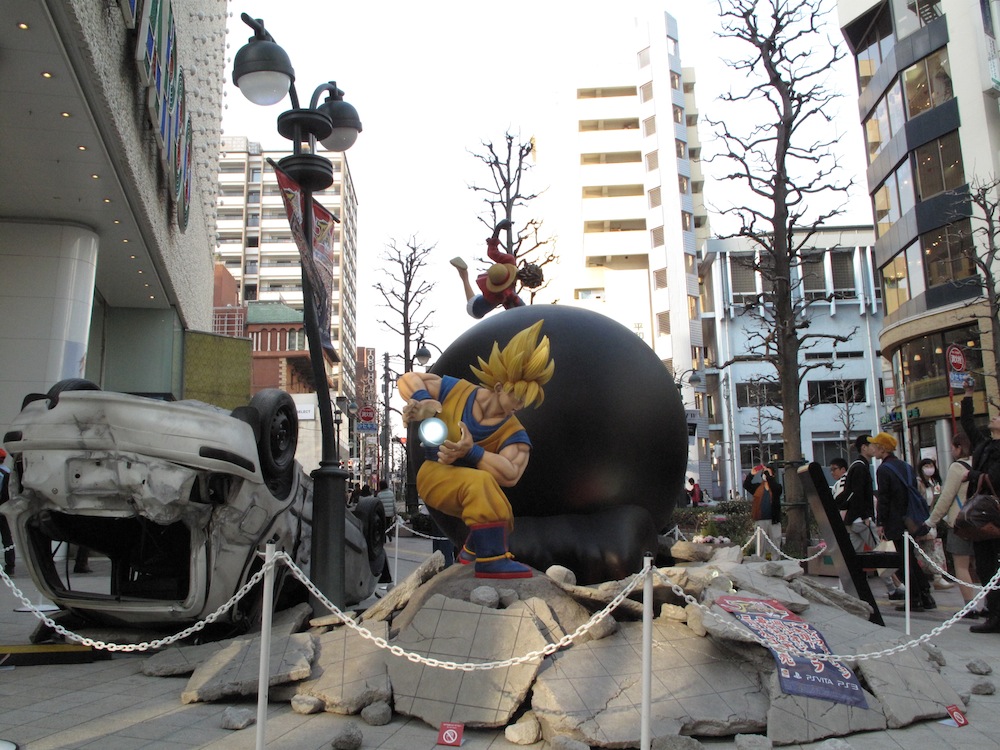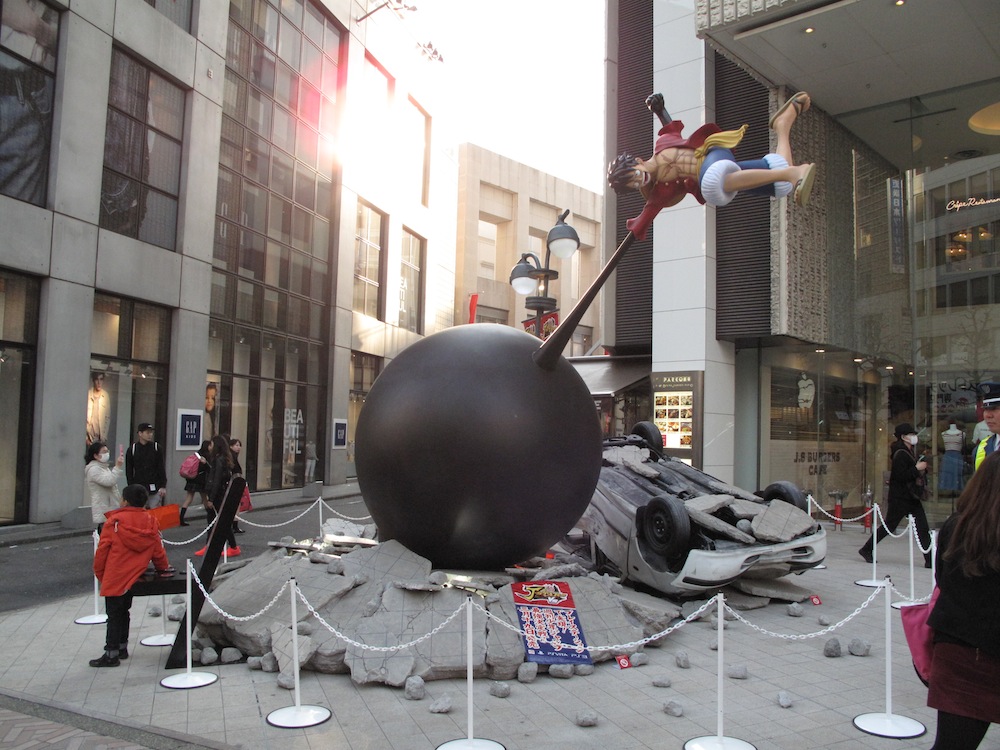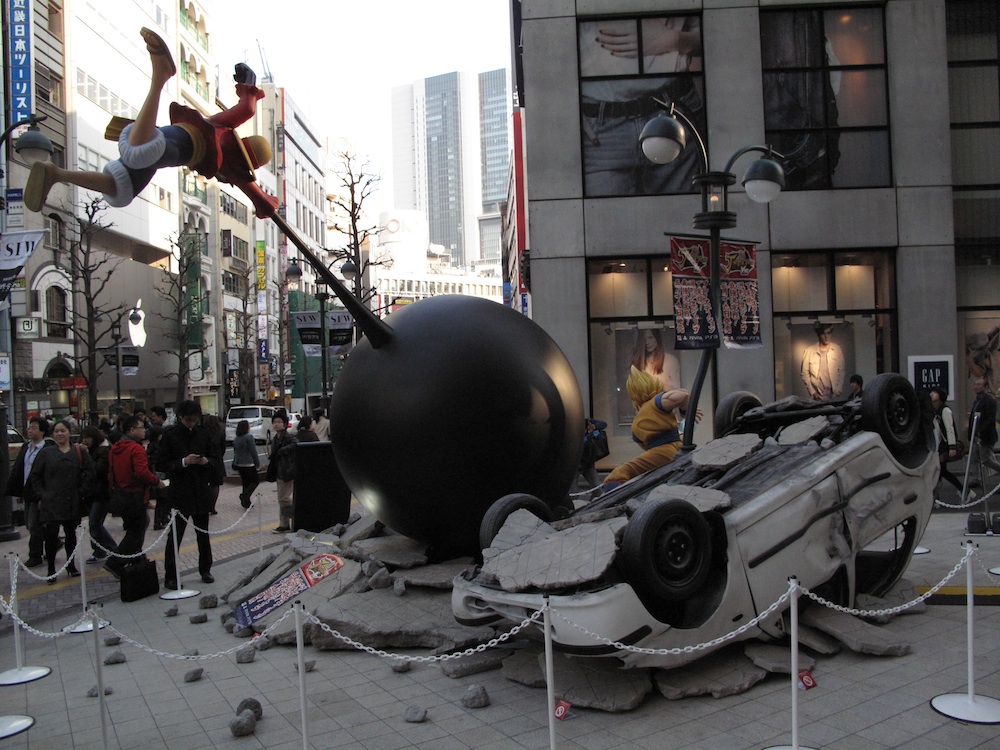 As seen from here below @ JR Shibuya train station,
Bandai Namco Games "attached" No.20 different posters, with different dream match-ups.