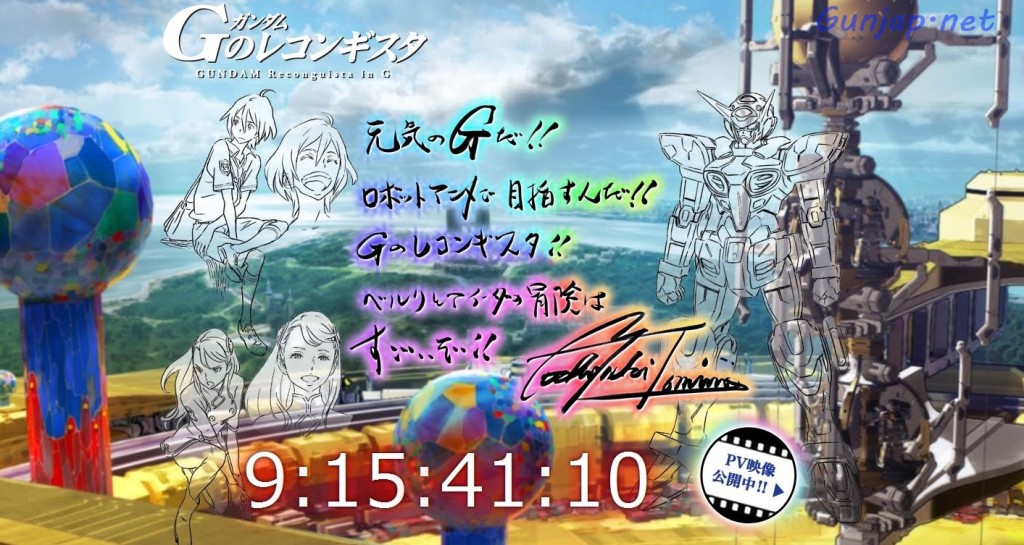 Gundam Reconguista in G:
Mysterious countdown started on the official site!

Gundam Reconguista in G latest series of Yoshiyuki Tomino, which is scheduled in the fall of 2014. Mysterious countdown has started on its official site.
at this moment the only thing we can know is that the countdown end on Monday 10:00 June 23.
official site 「ガンダム Gのレコンギスタ」公式サイト
Original:
2014年秋に予定されている富野由悠季監督待望のガンダムシリーズ最新作『ガンダム Gのレコンギスタ』。その公式サイトにて謎のカウントダウンがスタートした。
現時点で分かっているのは、カウントダウンが6月23日(月)10:00に終了となることだけだ。
この日この時間に一体何が起こるのか?!楽しみに待とう!!