"Gundam TryAge SP" launches on 3DS July 27th! All the cards and all the missions, all the way through Build MS Set 6!
The digital card game Gundam TryAge makes its first console appearance on the Nintendo 3DS as "Gundam TryAge SP", released by Namco Bandai Games on July 17th.
Retail and digital versions are available, each for ¥5,690 (tax not included).
The basic Gundam TryAge game rules remain unchanged, with stylus control taking the place of card movement. A massive library of over 1,400 cards and 400 missions from Gundam TryAge up through Build MS Set 6 are included. You can even do battle without lifting a finger using the 3DS's StreetPass function!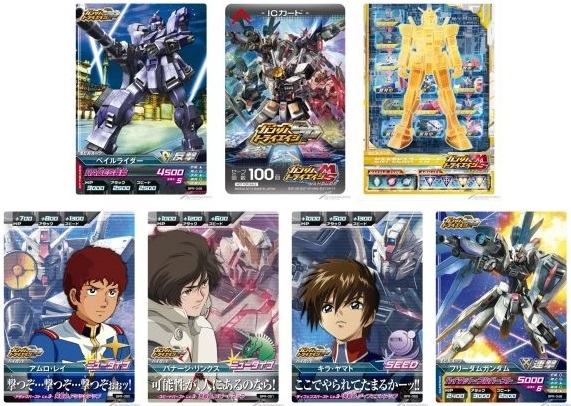 Buy early and get seven cards for play with Gundam TryAge!
Early buyers will receive a pack of cards usable with the Gundam TryAge digital card game.
The set includes the first-ever card version of the Pale Rider from Mobile Suit Gundam Side Stories, and a special smartcard allowing new players to develop five mobile suits.
Gundam TryAge SP
Date: Thursday, July 17, 2014
Price: Physical or digital ¥5,690 (tax not included)
Platform: Nintendo 3DS
Genre: Evolved Card Battle
Players: 1 (2 over local WiFi)
CERO: A