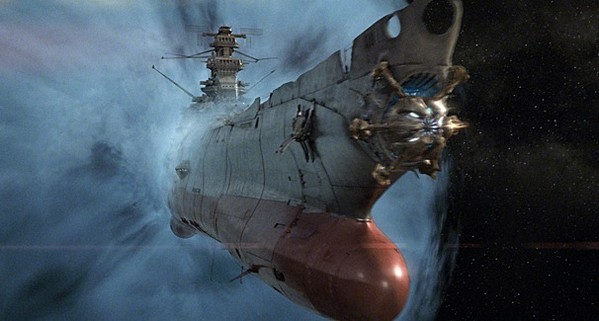 McQuarrie to direct Hollywood film based on Space Battleship Yamato !!!
Translated by The Asahi Shimbun from the website of Anime Anime Japan
Space Battleship Yamato is set to sail from Hollywood.
Japanese production house Voyager Entertainment Inc. announced Sept. 8 that Skydance Productions LLC will make a live-action feature film adaptation of "Star Blazers" based on the animated TV series of the same name. The show is the U.S. edition of a long-cherished Japanese space opera called "Space Battleship Yamato."
Christopher McQuarrie will direct the much-anticipated Hollywood version, Voyager added.
It is a lesser-known fact in Japan that the military science fiction series built an loyal fan base also in the United States after it aired in the 1970s and 1980s. One of the enthusiastic fans is McQuarrie, best known as the screenwriter for "Valkyrie" starring Tom Cruise and "The Usual Suspects."
He brought the idea of creating a live-action "Star Blazers" movie to the attention of Skydance, with which the director is closely associated. The U.S. production house is responsible for "Star Trek Into Darkness," "World War Z" and many other popular films.
The new live-action adaptation will be produced as a big budget blockbuster to be distributed worldwide by a Hollywood major.
McQuarrie will begin production as soon as he finishes "Mission: Impossible 5."
Skydance CEO David Ellison said he can't say with certainty, but he hopes to release the movie in 2017 or 2018.
McQuarrie said he was extremely honored to be entrusted with a wonderful work like this. Ellison is also excited to work with the director, saying that there is no doubt that the new movie will be great.
In recent years, many Hollywood movies were based on or inspired by Japanese works of anime, manga, video games and novels, with some of them becoming highly successful.
But Hollywood's live-action "Star Blazers" conjures up special feelings because "Space Battleship Yamato" exerted significant influences on works of science fiction, anime, manga, "tokusatu" live-action special effects TV shows and films and many other genres in Japan, making the space opera franchise almost the root of pop culture in the country.