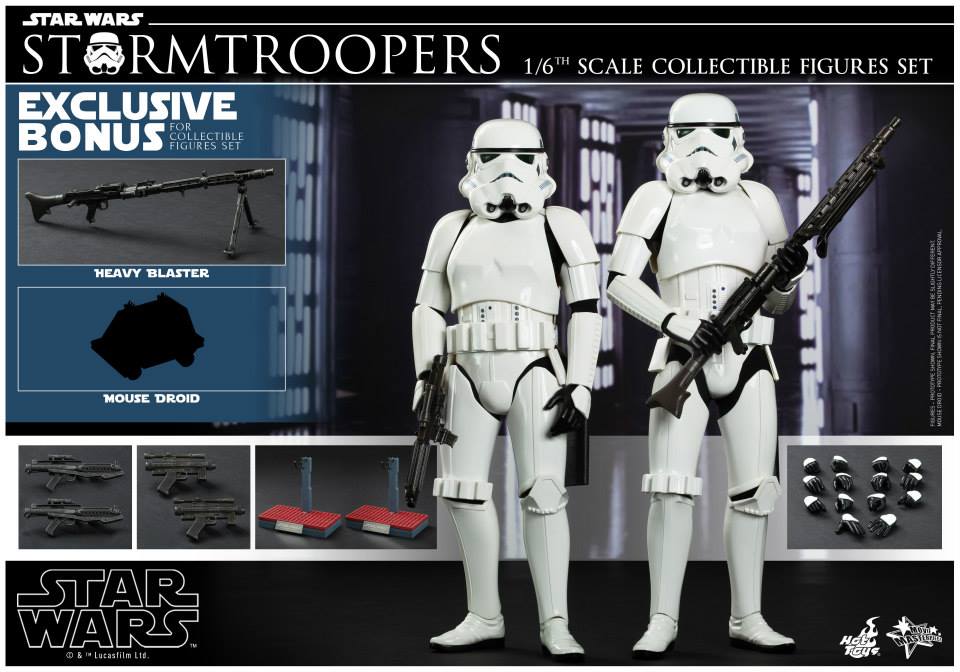 Hot Toys x Star Wars: 1/6 STORMTROOPERS collectible Set.
Official Big Size Images, Full Info
From the Manufacturer:
Star Wars: Episode IV: 1/6th scale Stormtroopers Collectible Set
After the official reveal of Hot Toys' first wave of high-endStar Wars collectible figures featuring the infamous smuggler Han Solo and his best friend Chewbacca which were well-received by fans, we are moving the spotlight to the Galactic Empire for this new wave!
Today Hot Toys is thrilled to present the 1/6th scale collectible figures set of fans' favorite faceless enforcer of the Galactic Empire – Stormtrooper!
The highly-accurate collectible figures are specially crafted based on the image of Stormtrooper in Star Wars: Episode IV A New Hope featuring bodies with two different heights just like how these non-clone soldiers appear in the film, meticulously crafted Stormtrooper armor and helmet, detailed weapons, and a specially designed figure stand.
This collectible set will exclusively include an additional heavy blaster and a mouse droid as bonus accessories.