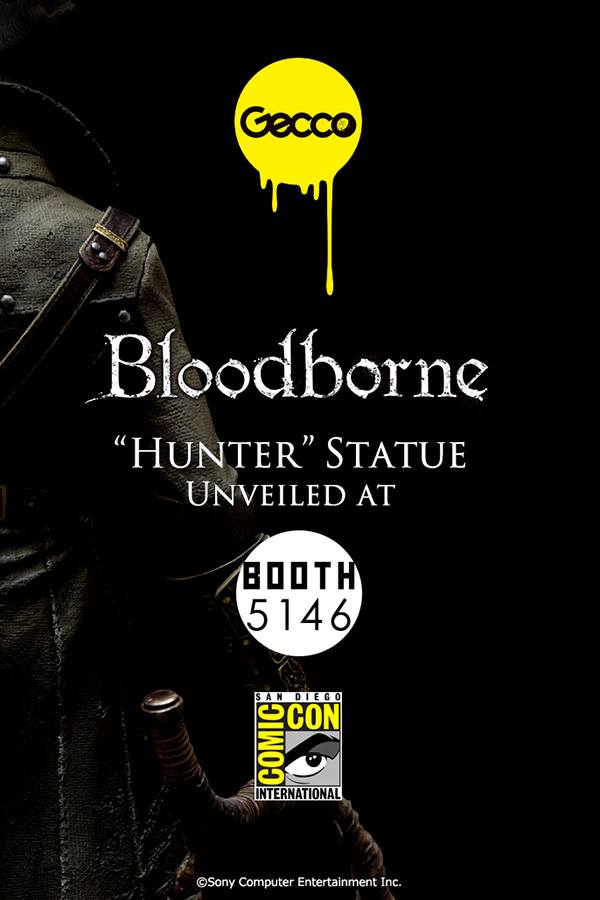 Gecco's "Bloodborne Hunter" Figure To Be Revealed at San Diego Comic Con 2015!
Info received via email:
Hello Gunjap
Gecco Corp
We'll reveal the Bloodborne Hunter figure at SDCC 2015,
Gecco booth #5146.
We've just got approval for the paint from the video
game's developing team last night.
Therefore, this is the very first reveal in public.
If you have chance to come to the event, please come to see our booth.
We'll have the sculptor Shinya Akao, there.
Thank you
Tsutomu Komatsu
Gecco Corp.
[Photos here below revealed in March at an event in Tokyo held for the release of the PS4 software game.]
1/6 scale PVC prepainted statue
Height: 32cm
Release date: December 2015