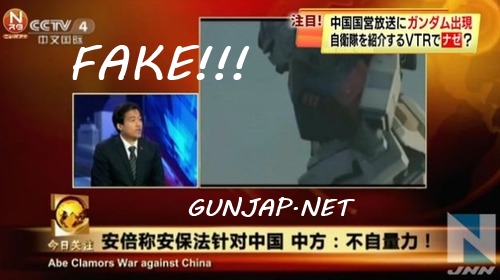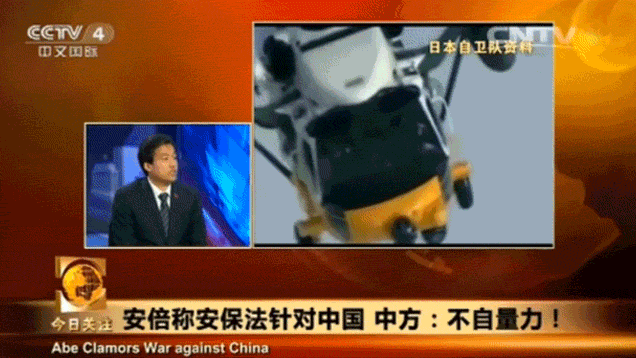 "Japan has Gundams ready for battle": chinese news report!
But It's a FAKE! Info and Images LOL
From the related video:
China Central Television is state television, so seeing propaganda isn't unusual. Seeing a militarized Mobile Suit Gundam flash on the screen is.
Yesterday, CCTV show Focus Today reported how Japanese Prime Minister Shinzo Abe "clamors" for war against China, mentioning all the weapons Japan has with the U.S. as well as the secret weapons Abe doesn't want the world to know about.
Weapons, I guess, like Mobile Suit Gundam. Apparently, the show didn't specifically mention Gundam when it briefly appeared on screen. Below you can see how the image was used in context—note how it is included with a helicopter and a naval vessel.
From the clip they didn't actually mention anything about gundams FYI, maybe someone just decided to put a gundam in the thumbnail video to troll.
This must be the Fox News of China.
That's clearly a rescue helicopter and some footage from a Gundam game.
They used cgi footage from a cup noodles commercial.
Read well before post! THIS IS A FAKE ! ROFL
GUNJAP