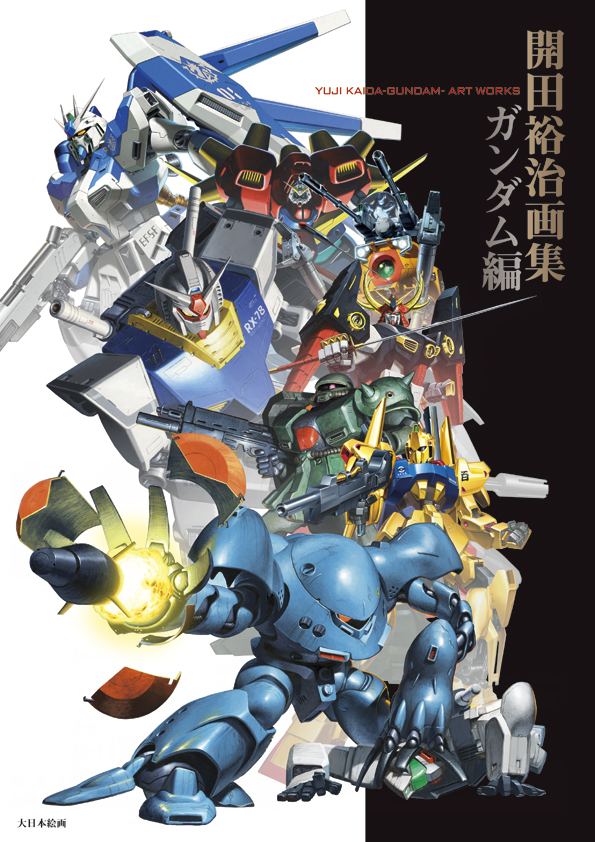 [BOOK] YUJI KAIDA – GUNDAM – ART WORKS:
UPDATE Images, Full Info
Yuji Kaida, an artist renowned as the "Kaiju Artist" for his work on giant monsters, shows his love for Mobile Suits in a brand new artbook.
Known as the "Yuji Kaida -Gundam- Art Works", this book will collect carefully chosen works the artist has drawn from the Mobile Suit Gundam series. All of the works have been digitally remastered by Kaida himself.
These works will include box art used for various Gundam model kits as well as never-before seen drawings. The book is being released on July 27 by Dai Nippon Kaiga Co., Ltd. and will sell for 4,212 yen (about US$34)
Kaida's penchant for giant things is apparent with his vast array of popular works. He has previously worked on promotional and visual art for tokusatsu works like Ultraman, and more recently, the 2014 Godzilla film. His work in model kit box art numbers over 100.
via gunjap.net, animenewsnetwork, kai-you.net