TOKYO GAME SHOW 2011 INFO:
Public Days:
(September 17 & 18)     Adults: Day of the show:
JPY1,200 (incl.tax) per day *Tickets are available at the DAY TICKET boxes on site.
In advance: JPY1,000 (incl.tax) per day
Children: Elementary school age and under: free of charge
TGS2011 SUPPORTERS CLUB Ticket
Ticket sold in advance only: JPY3,000 (incl.tax) [comes with a special benefits]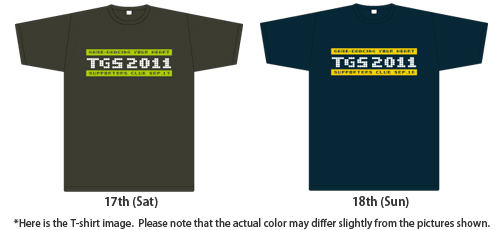 Benefit 1: Original T-shirt
Ticket holder gets TGS2011 SUPPORTERS CLUB original desined shirt!
Choose your shirt size at the purchase of ticket.(size=S, M, L, XL)
Size(length, width) *unite:cm
S(65, 47.5) M(68, 50) L(71, 52.5) XL(74, 55)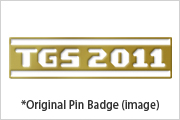 Benefit 2: Original Pin Badge
Ticket holder gets TGS2011 SUPPORTERS CLUB original desined Pin Badge
Benefit 3: Priority Entrance
Ticket holder gets a Priority Entrance than other general public entrance from the door open until in a given time(30min at maximum).
"TGS2011 SUPPORTERS CLUB Premium Ticket" exclusive zone will be set in admission wait line area(near by West Parking space of Hall 2 North side) from the time of first train at JR Kaihin Makuhari Station. Premium Ticket holders please use this exclusive entrance.
Tickets sold in advance
Buy Tickets
Business Days
(September 15 & 16)
Admission on Business Days (September 15 (Thu) and 16 (Fri) ) is restricted to those working in the game industry and those in the press only.
Entrance Pass for Business Days will go on sale through online from August 1. (scheduled)
Special Discount Tickets for handicapped persons and senior citizens: JPY100 (tax included, day of the show only)
 * Individuals with disability certificates, wounded soldier certificates, or atomic-bomb survivor certificates
* One caregiver discount ticket as necessary
* Individuals age 70 or older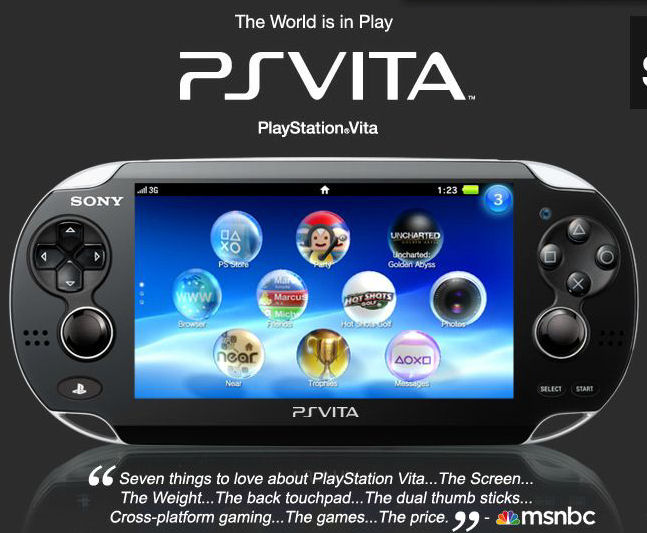 TECH SPECS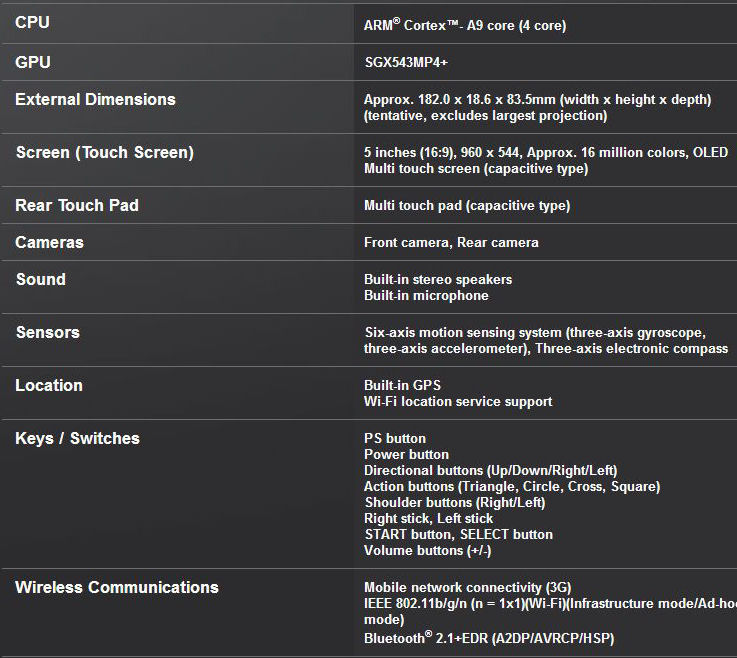 The PlayStation Vita (PS Vita), Sony's successor to its PSP portable game console, will be on display at the Tokyo Game Show (TGS) event in September. While general attendees can wait in line to try the PS Vita, a select group of attendees will have the opportunity to try the new console at greater length in the Special PlayStation Vita Lounge.
150 TGS attendees will be allowed into the PlayStation Vita Lounge on the second floor of Sony's booth. 100 of them will be PlayStation Plus members selected from random drawings, and the other 50 will be randomly selected from people who comment in certain blog entries on the PlayStation Vita community site.
The selected attendees will still need to pay TGS admission, but they will be allowed into the Special Lounge for one hour to test PlayStation Vita games and other items.