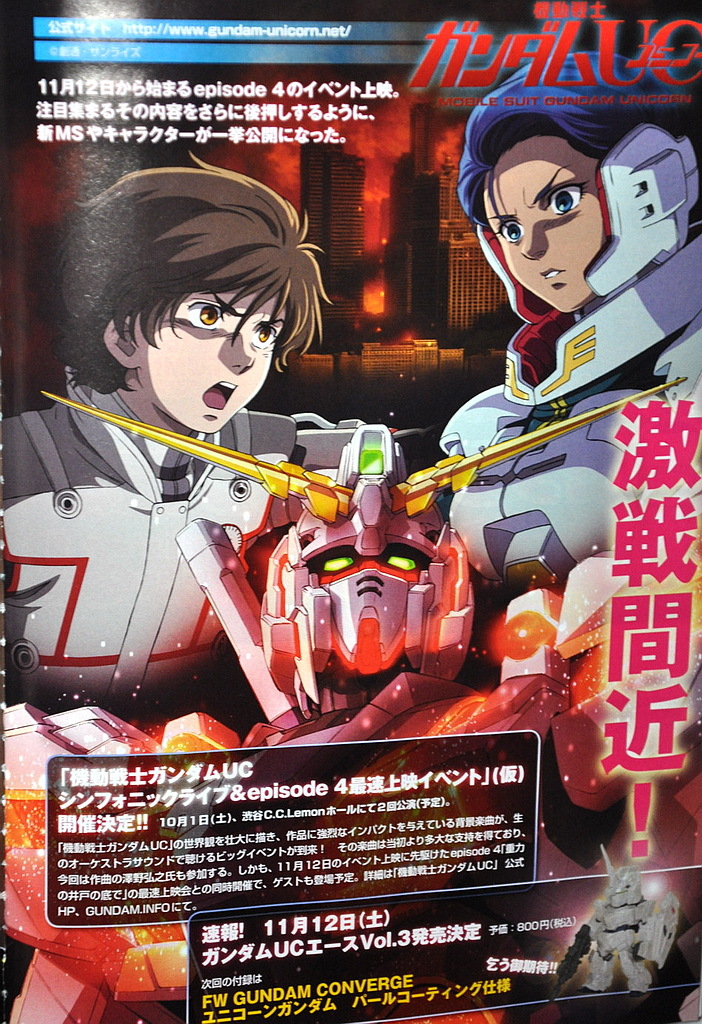 Mobile Suit Gundam Unicorn episode 4 "At The Bottom Of The Gravity Well" No.3 NEW BIG Size Scans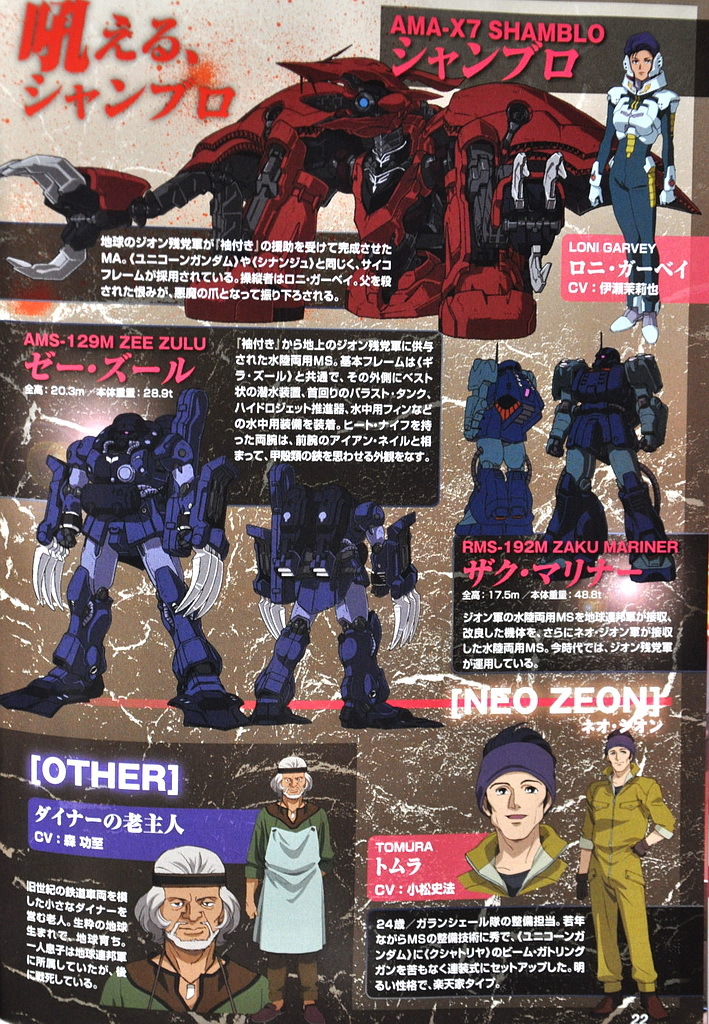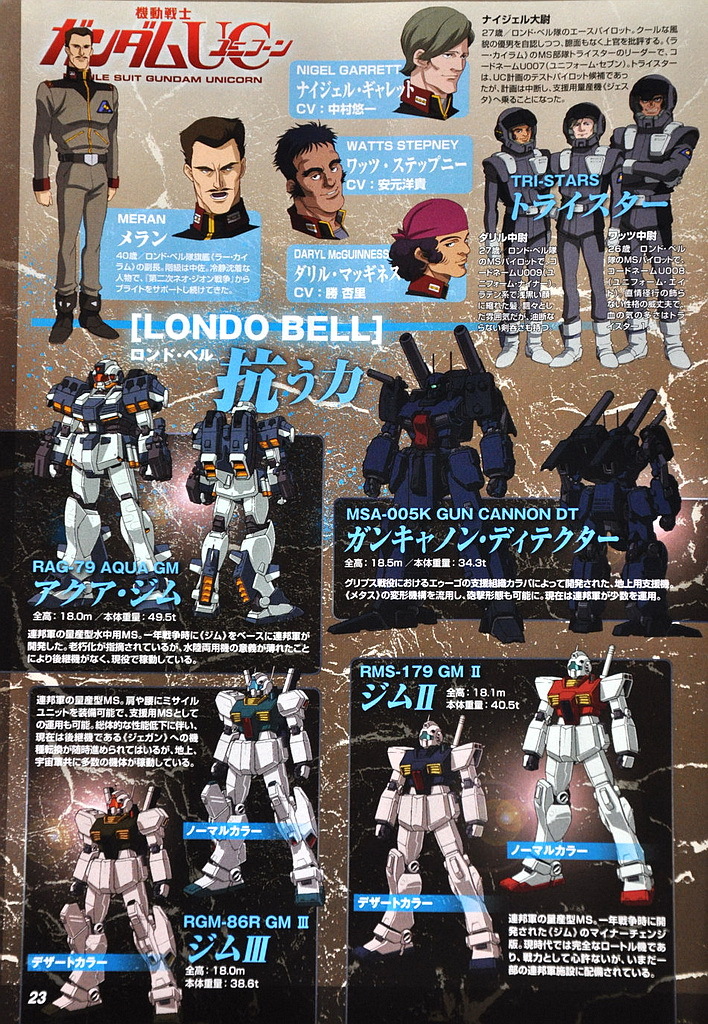 The fan's long-awaited Volume 4 finally moves its setting to the Earth!
"Gundam UC", based on a story by author Harutoshi Fukui, enters into the new chapter of the "Universal Century" arc. The fierce battle scenes of Mobile Suits with new characters are must-see!
*This Japanese product includes a 16 page booklet (Japanese).
*Audio: Japanese, English
*Subtitles: Japanese, English, French, Spanish, Chinese (Mandarin & Cantonese)
*This Blu-ray disc is region-free.
Banagher Links: STEVE CANNON / Mineva Lao Zabi (Audrey Burne): STEPHANIE SHEH / Marida Cruz: TARA PLATT / Riddhe Marcenas: YURI LOWENTHAL / Suberoa Zinnerman: MICHAEL ALSTON BALEY / Alberto: JB BLANC / Full Frontal: KEITH SILVERSTEIN
Release: 2 December 2011