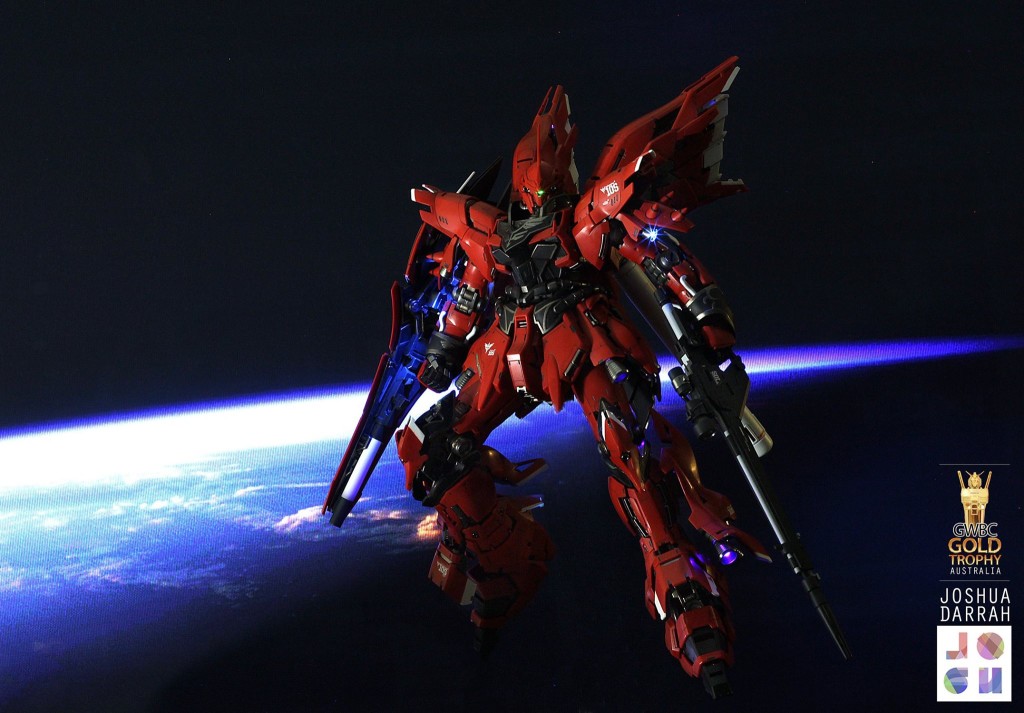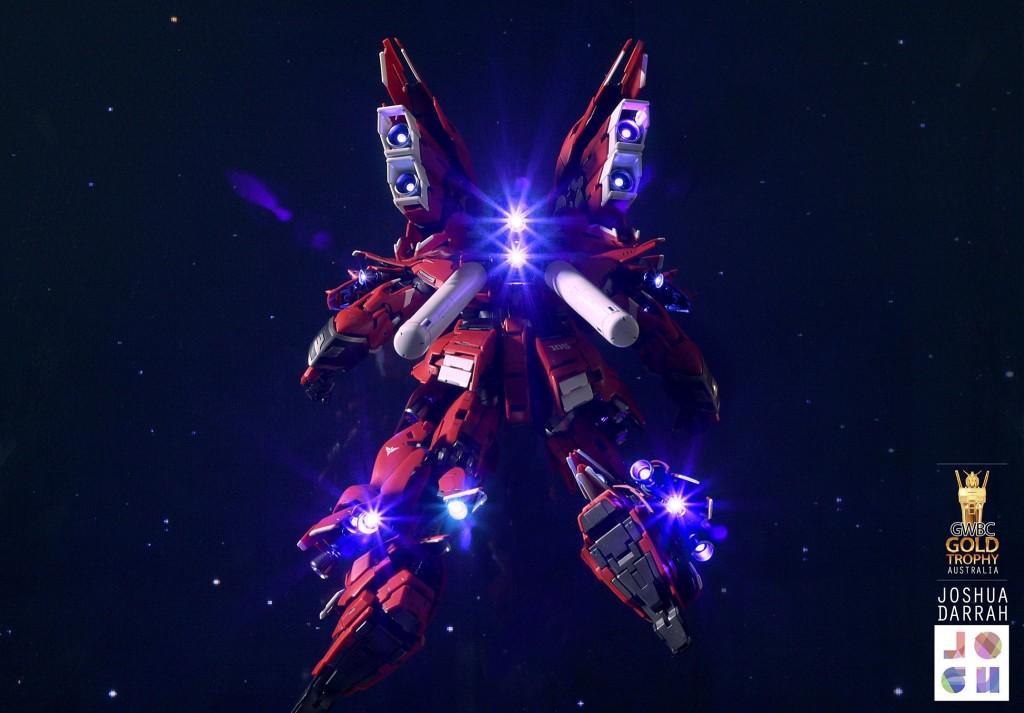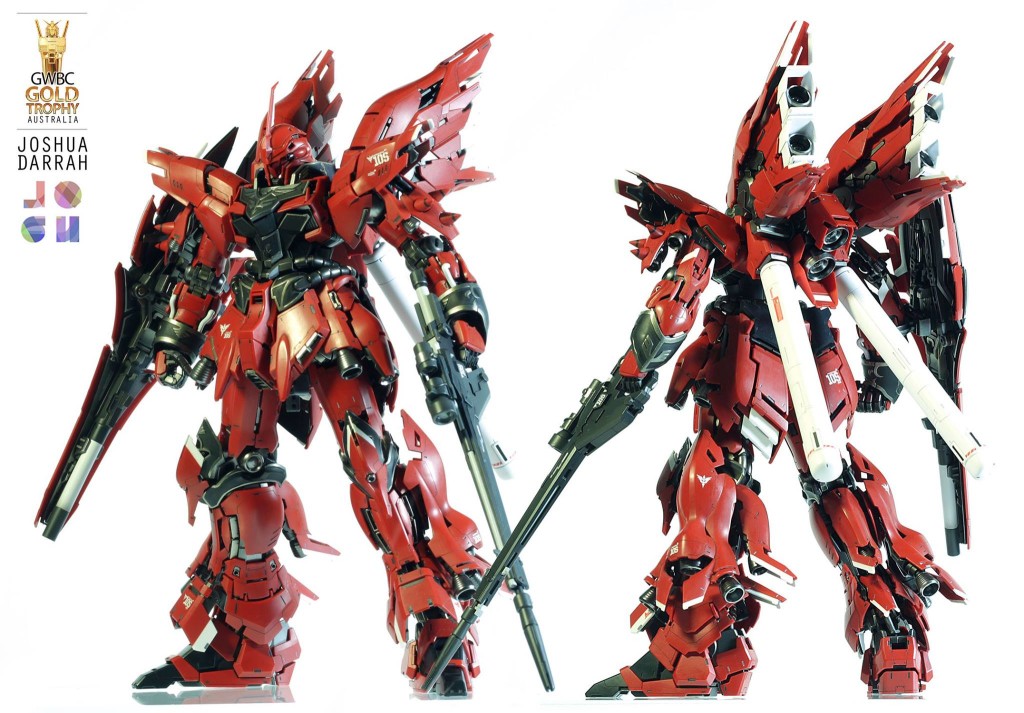 GBWC 2015 AUSTRALIA GOLD WINNER:
Joshua Darrah's MG 1/100 Sinanju:
PhotoReview No.40 Full Size Images, Full Eng Info, Source
From the Modeler:
I am happy to present my GBWC Australia national gold winner 2015 Sinanju!
Oh boy I had SOOOO much fun with this photoshoot. I had to be really careful to be safe with the Sinanju, because the grand finals are only a month and a half away, and I can't risk breaking anything on the nanju!
The work i've done on this Sinanju is:
1. Reshaping of armour to be less rounded
2. Addition of panel lines and chisel details
3. Separating of armour pieces
4. Gap cutting between armour joints
5. White runner plastic added for details
6. Some addition of red runner plastic on torso
7. The outer armour is not painted (aside from panel wash and small hand painted details. The outer red armour was lightly sanded to give it a matt look
8. Full Tamiya Spray Metallic paint work on the inner frame (Gloss black base, and either Metallic Silver or Metallic Gold top layer)
9. 23 LED's with internal wiring allowing full poseability, including conversion of all thrusters and monoeye to be LED
10. MG fingers on manipulators to be more angular than the standard 'smooth' shape
11. Fully painted Beam Rifle
12. Masking and metallic painting of inner details of shield
13. Small amount of waterslide decals
14. I haven't dropped it yet! (which I am so scared i'll do. Ha ha!
For the tools I used, please see my photos (not in this gallery) to see the tools I use.
PHOTOGRAPHY:
For the night time star background shots, I displayed some space type background images on my tv, then I set up the sinanju on an action base (which i've photoshopped out), I flicked on the LED's and it turned out cool!
The daytime shots were done on a high hill in my town, on the roof of my car (for height) and just using natural direct sunlight.
I hope you enjoy!
See ya,
Josh
FACEBOOK: Joshua Darrah