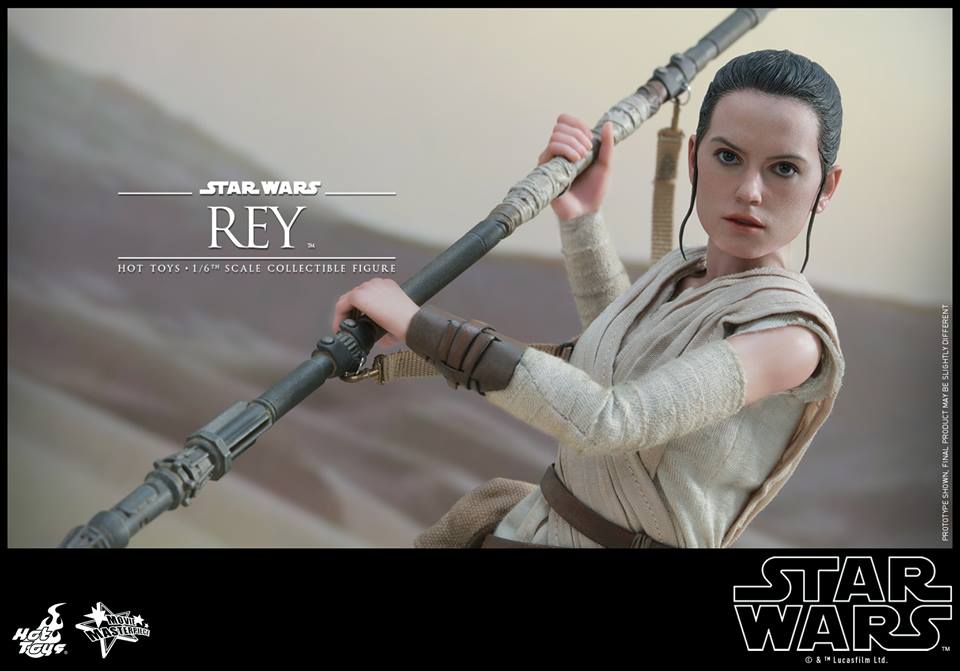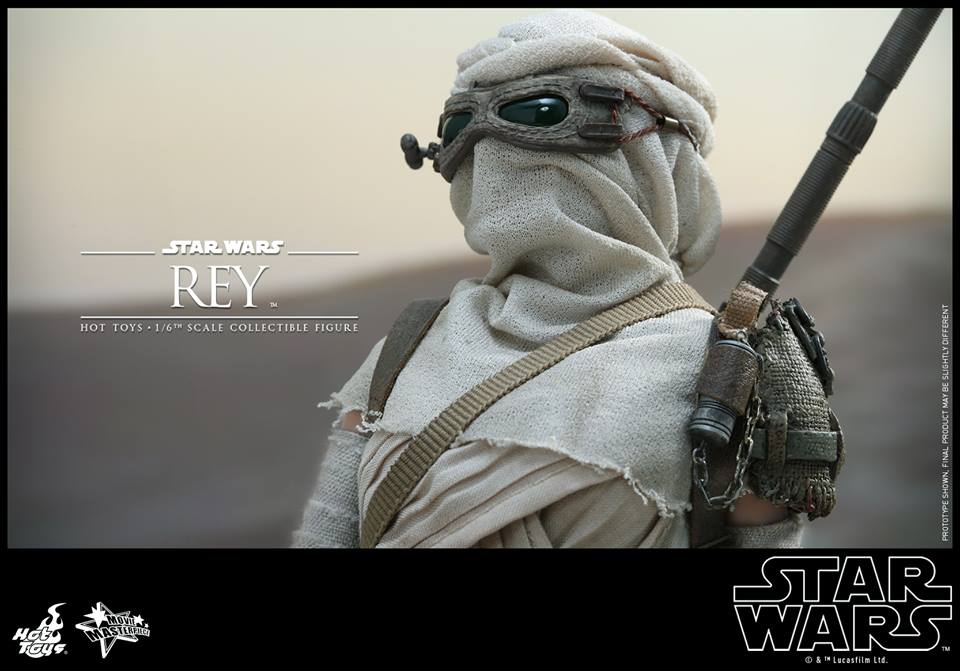 Hot Toys x Star Wars The Force Awakens 1/6 REY:
Official Photoreview with Full English Info
From the Manufacturer:
The release of the long awaited Star Wars: The Force Awakens is almost here! Featuring a cast of new and familiar faces, the epic sequel will surely take fans on a very exciting journey in a galaxy far, far away! Today, Hot Toys is thrilled to officially present the 1/6th scale collectible figure of the movie's heroine – Rey!
Rey is a resilient survivor, a scavenger toughened by a lifetime of dealing with the cutthroats of the harsh desert world of Jakku. We are sure Star Wars fans just can't wait to see her and find out the story about her.
The highly-accurate collectible figure is specially crafted based on the image of Daisy Ridley as Rey in the film featuring a newly developed head sculpt, two interchangeable looks, finely tailored outfit, highly detailed accessories, and a hexagonal figure stand with the Resistance's emblem.