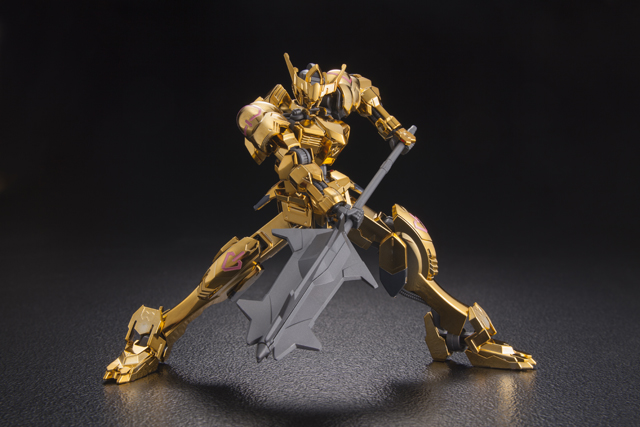 GUNDAM INFO NEW YEAR CAMPAIGN 2016:
HG 1/144 Gundam Barbatos Special Plated Ver.
Official Images, Info, LINK
Campaign Name:
GUNDAM INFO NEW YEAR CAMPAIGN 2016
Campaign Outline:
Customers who buy target items, register their membership on GUNDAM.INFO, and enter a serial code, will be eligible to win prizes.
Campaign Period
9 Novemeber 2015 (Mon) – 10 January 2016 (Sun)
Australia
Indonesia
Malaysia
Philippines
Singapore
Thailand
USA
Canada
Italy
18 December (Fri) – 21 February 2016 (Sun)
China
Taiwan
The campaign will begin at 10:00 Hong Kong Time.
The campaign will end at 23:59 Hong Kong Time.
Eligible Products
GUNDAM BUILD FIGHTER TRY, GUNDAM BUILD FIGHTER, GUNDAM RECONGUISTA IN G, GUNDAM THE ORIGIN, GUNDAM OO, GUNDAM SEED, GUNDAM SEED DESTINY, GUNDAM IRON BLOODED ORPHANS