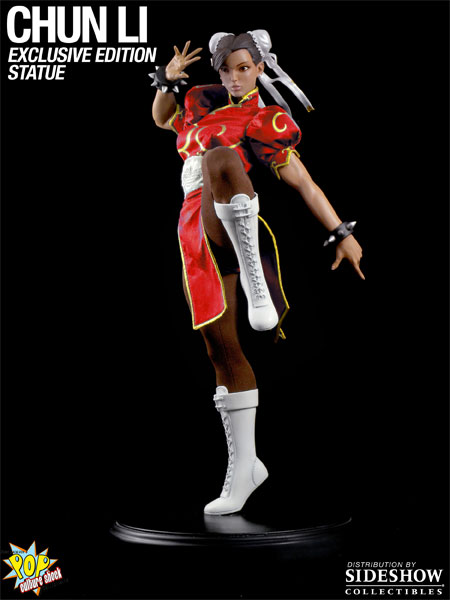 Preview:
Street Fighter 1/4 CHUN LI Exclusive Edition Statue & Normal Ver.
No.13 Large Images, Info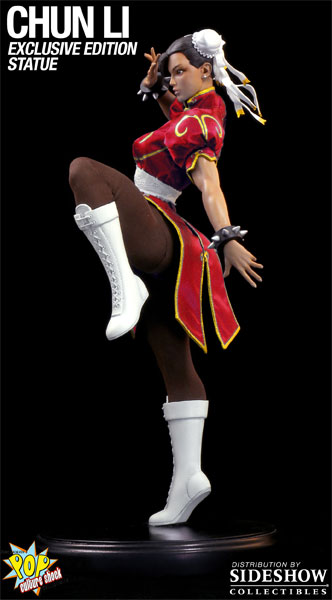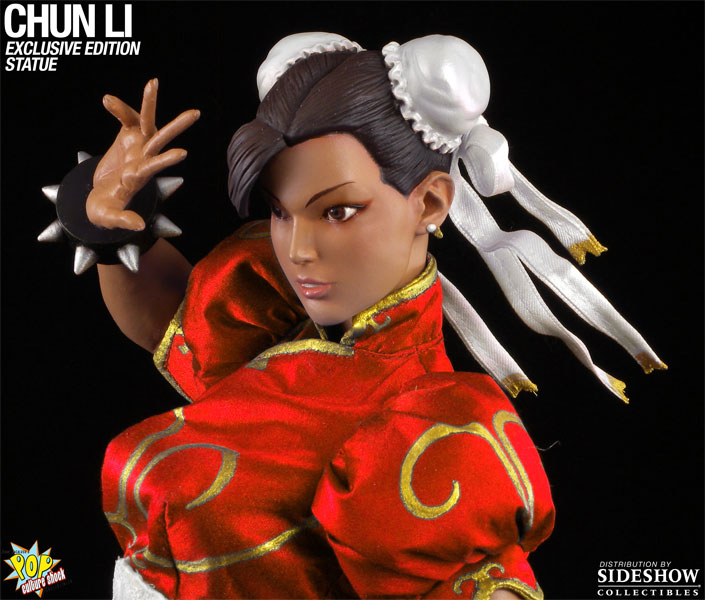 1/4 scale CHUN LI Exclusive Edition Statue
Product Size:
18″ H (457.2mm) x 8″ L (203.2mm)*
Product Weight:
13.00 lbs (5.9 kg)
Pop Culture Shock
Release date: 1st Quarter 2012 – Price: 325US
Limited Edition: 250
Sideshow Collectibles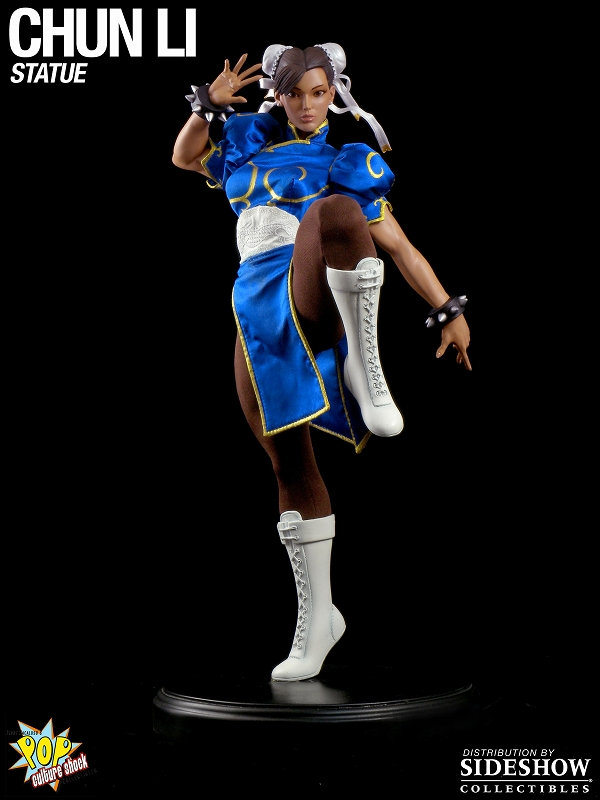 Sideshow Collectibles is proud to present the Chun-Li Mixed Media statue from Pop Culture Shock. This stunning 18-inch statue captures Chun-Li preparing her trademark Hyakuretsu Kyaku lightning kick. Her iconic blue Qipao costume is made from high quality satin featuring gold silk screening and custom embroidery.
As with all Pop Culture Shock products the Chun-Li Mixed Media statue includes a Certificate of Authenticity signed by Jerry Macaluso. Considered the most popular female fighting game character of all time, this high quality, hand painted statue is sure to be the centerpiece of any Street Fighter fan's collection.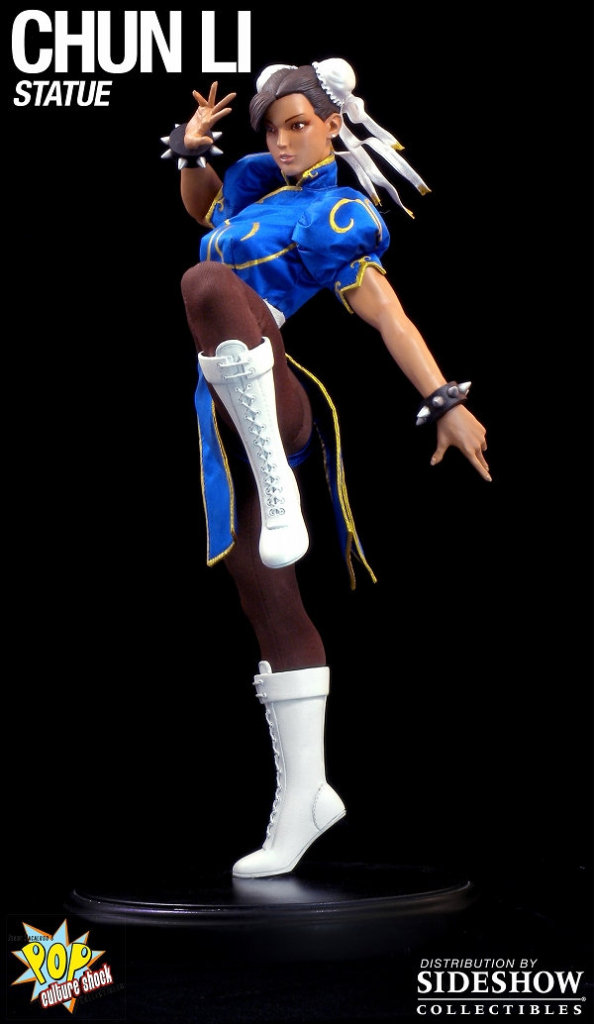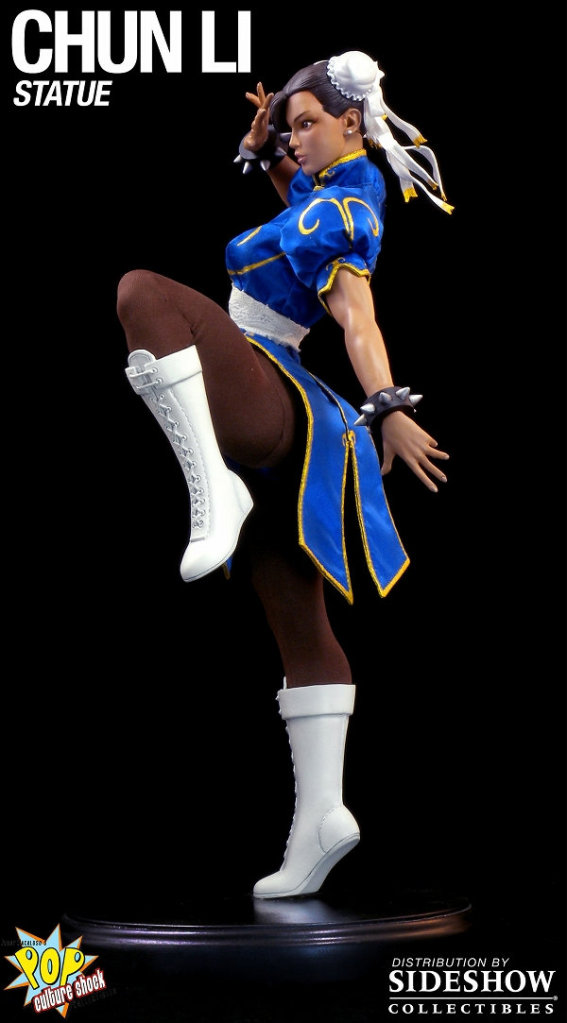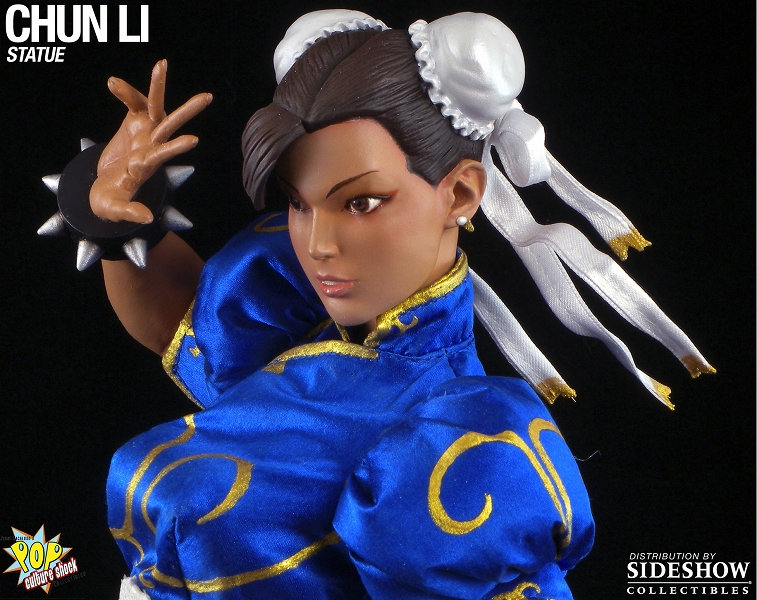 1/4 scale CHUN LI Mixed Media Statue
Product Size:
18″ H (457.2mm) x 8″ L (203.2mm)*
Product Weight:
13.00 lbs (5.9 kg)
Pop Culture Shock
Release date: January/March 2012 – Price: 40,000 Yen
Sideshow Collectibles