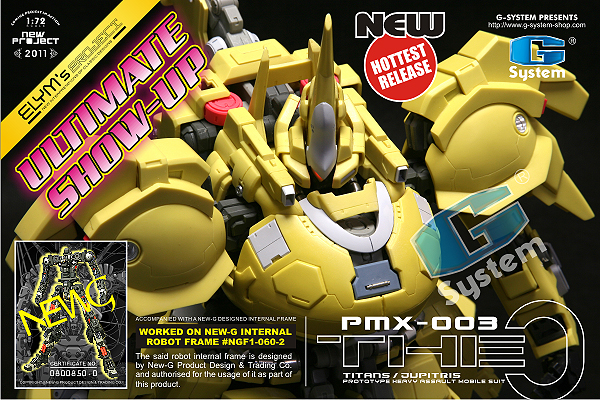 1/72 PMX-003 "The-O" Accompanied with a New-G design internal, UPDATE
Large Images, Full Info, Link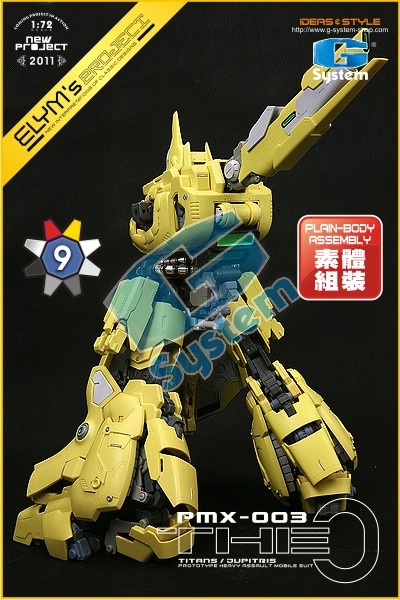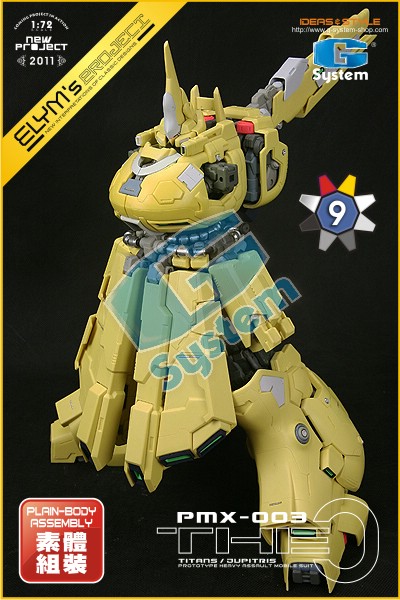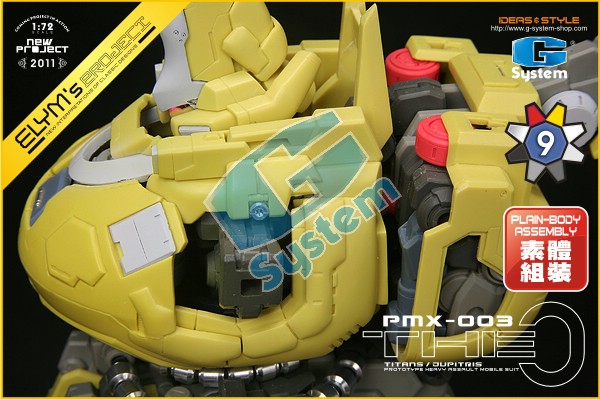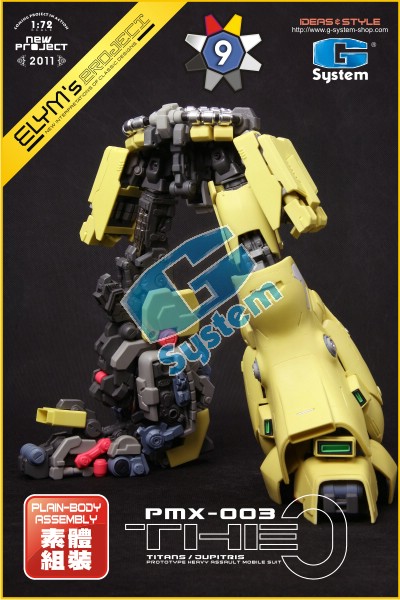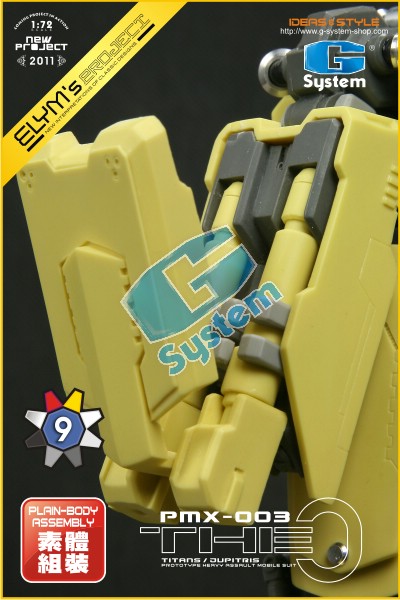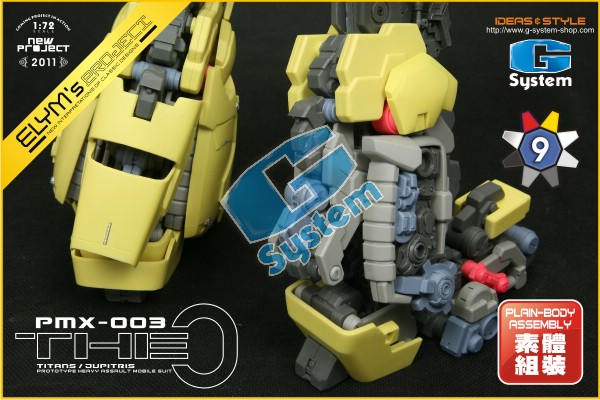 This kit will be made in 9 colors resin cast. Now we are working on plain-body assembly and show you some previews. In addition to the pale yellow body color, we added new fluorescence green color on the exhaust parts.
The photos we are showing now are the legs, side shields (where the beam-saber will be stored) and the front shields (with extendable robot arms).
Photos description:
The side shields of the calf are the signature style of ELYM.  The different levels of details have replaced the original simple design.
You can see full mechanical details inside the calf.  With the help of multi-color cast, it can reflect the true considerable details.
The stand-up appearance shows the grand of this kit.  Right leg is showing the mechanical details.  Left leg is showing it with shields on.
Inside the calf, all details were planned and crafted carefully.
Side shield is where the beam-saber will be stored.  Outlook is still maintained as a rectangular outfit.
We built inside the side shield with support frame in order to fix the beam-saber.
At the back of the calf, we maintained the original design of THE-O.  That is the giant shield cover.
Highlight of both legs showing the contrast of inside details and shields.
Shoe and calf are made to look as fusion design.
Highlight of the back of the calf.  Also showing the giant feels of the legs.
A lot of mechanical details have been added to fill up the pants.
After removed the outer shields, you can see the hidden beam-sabers and support frame.
Highlight of the back of the front shield. You can see the hidden robot arms.
The hidden robot arms can be extended.
The hidden robot arms can be extended outside the shields.
Highlight of the front shield with the design from ELYM.  We added new fluorescence green cast on exhaust holes.
Price: US$649
Manufacturer: G-System