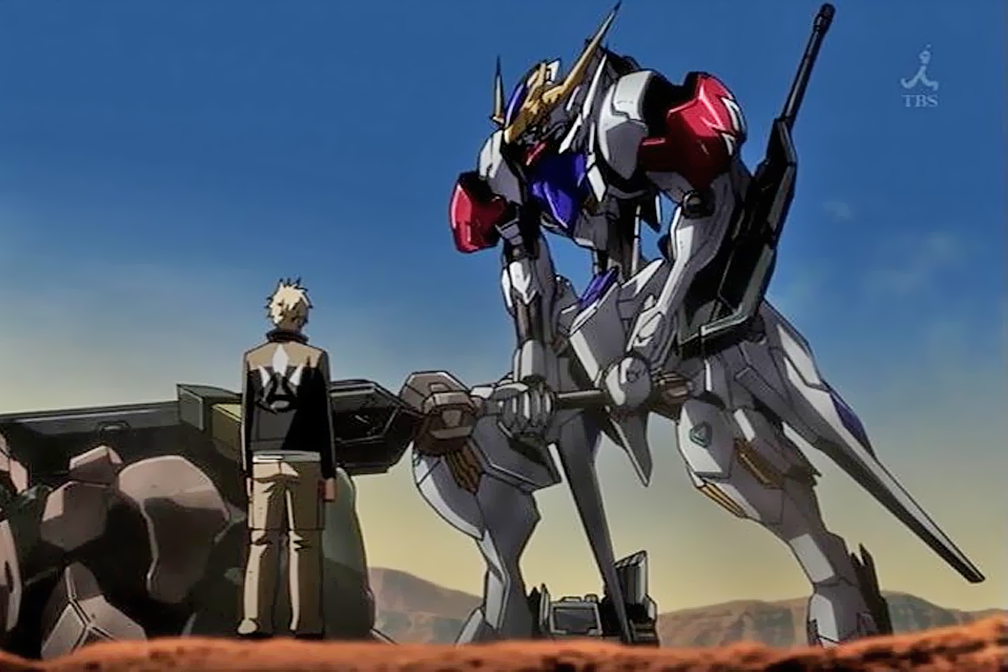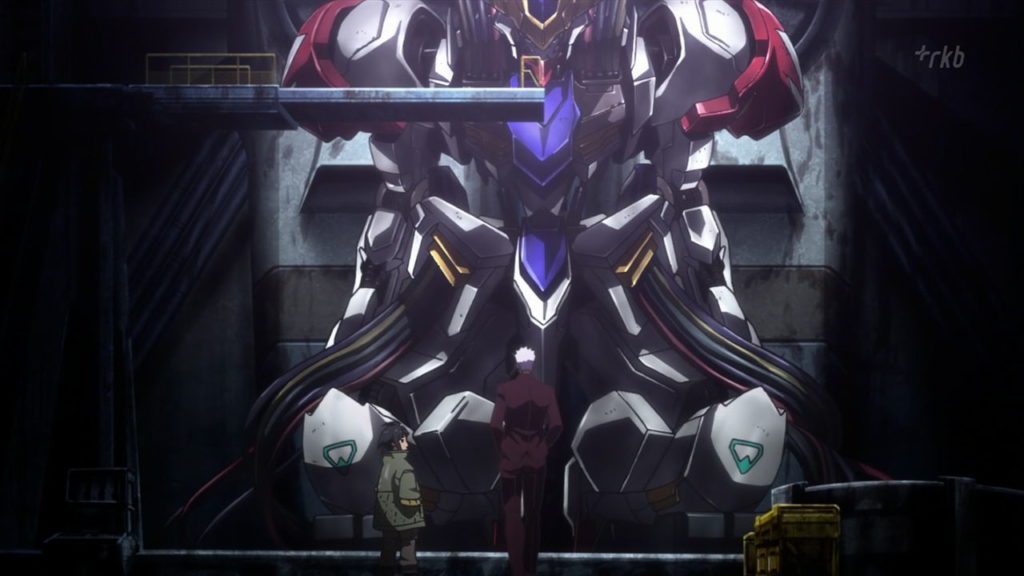 GUNDAM IRON BLOODED ORPHANS ep. 27:
IN THE MIDST OF JEALOUSY (瘯心の渦中で).
No.77 Big Size Images, Info
"In the Midst of Jealousy"
"Shishin no Kachū de" (瘯心の渦中で)
October 9, 2016
With the arrival of the Gundam Barbatos Lupus, Tekkadan successfully repels the Dawn Horizon Corps' invasion. Later, McGillis – under his Montag pseudonym – hires Tekkadan to eliminate the Dawn Horizon Corps. Meanwhile, tensions arise when Hush desires to undergo Alaya-Vijnana surgery, despite the fact that his childhood friend Builth was left paralyzed by the surgical procedure during his time with CGS.